Oct 19, 2018
On-Site Audit. Desktop Review. Supplier Self-Evaluation. How Should I Evaluate My Medical Device Suppliers?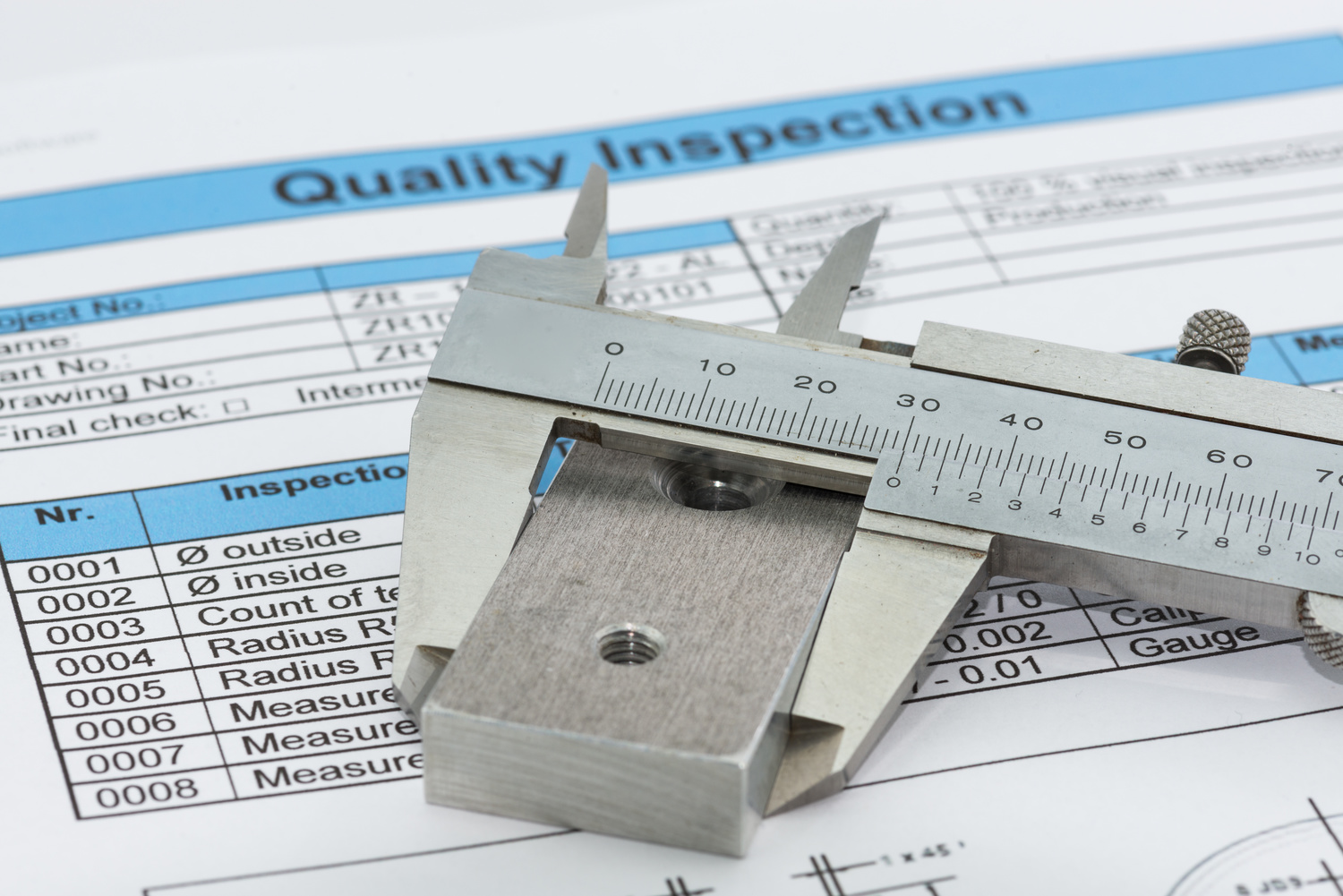 Spotty quality. Price increases. Poor reliability. There are myriad reasons why medical device suppliers go from "approved" to "disqualified" on your Approved Supplier List.
Regardless of how many suppliers you have, it's important (and required) that you monitor their performance and conduct regular evaluations. This will allow you to make informed business decisions, spot performance issues before they worsen, uncover waste, and facilitate supplier performance. The most effective supplier evaluation programs are risk-based, continuous, supplier supported, cross-functional, visible, and accountable.
This is the third installment of a 4-part blog series on supplier management. Read part 1
Know More.
We've combined all four posts into one easy-to-read PDF
. Download it here
.
To audit or not to audit…
That's the question that perplexes many quality managers. Of course, you can't do on-site audits for all suppliers, as it takes time and money and sometimes it's simply not allowed. However, on-site audits may make sense for certain sole-source suppliers, suppliers of critical components, and suppliers of high-risk purchased products and services. You may, for instance, choose to conduct on-site audits of major suppliers every two years and critical suppliers every year. Again, frequency is based on risk. Here are some practical examples of when it may or may not make sense to conduct an on-site audit:
A critical supplier manufactures medical and nonmedical products within the same operation.
A supplier's quality is identified as inconsistent and/or sporadic. Monitoring of overall quality may show that the product is still within compliance, but products or service variation directly impact finished product manufacturing.
Limited information is provided by the supplier on a consistent basis. In some cases, suppliers may not provide the necessary metrics required. A review of their overall QMS to assure compliance may be the only way to guarantee they are consistently and correctly providing products that meet your quality standards.
If you choose to audit a medical device supplier, you need to document the evaluation criteria that will be used. These face-to-face meetings can be an effective way for both parties to communicate information about the status and future of the business relationship. There are other advantages to an on-site audit. Seeing the supplier's equipment and process may raise questions that are not apparent in a desktop review. Sometimes meeting face-to-face with key suppliers is not practical or cost-effective, or the closeness of the personal relationship can get in the way of performing an objective evaluation. In these cases, you may want to outsource your supplier audits. It's perfectly acceptable to do so as long as your auditor is qualified to conduct the audit. That being said, often the strength of the relationship is what makes business agreements between purchasers and suppliers successful.
Other ways to evaluate supplier performance
Of course, you are not limited to on-site auditing. You can conduct desktop audits, evaluate previous performance, or perform materials testing. At minimum, your supplier should give you an analysis of the quality and supply history for the material or product. You can also ask suppliers to take an open-ended survey and do a self-assessment to gather basic information, but this should not be relied on for serious evaluation, especially with major or critical suppliers. If an audit is not allowed, you need an alternative plan to address the risk.
Many organizations choose to maintain supplier scorecards. Doing so establishes a consistent approach for describing supplier performance in a concise manner and is preferred over a subjective evaluation. The downside is that assigning number scores for attributes can introduce elements of subjectivity. Also, it can require significant data tracking, recording, and computation. A well-designed scorecard can highlight issues for quick resolution and specific ratings can trigger changes in the frequency of repeat audits or have an impact on the extent of sampling and testing (both positively and negatively).
If you decide to use scorecards, you need to:
Clearly define which suppliers will be monitored.
Determine what metrics are to be included and how they are calculated.
Weight all evaluation criteria so the most important factors are not overshadowed.
Define how often the scorecard is to be completed.
Define whether frequency is based on the supplier's approval status or risk.
Communicate scoring to all stakeholders, including the supplier (best done in person or over the phone).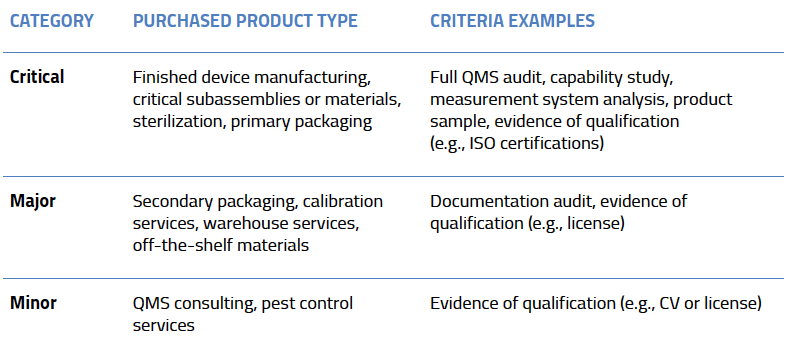 Whichever evaluation methods you use, it's important to have cross-functional participation within your company. At a minimum that should include Purchasing and Quality, but perhaps it should also involve Engineering (both Manufacturing and Product Development) and Operations too. Those groups need to consider the impacts of a specific supplier on their functions beyond the device and QMS risks.
Want to learn more about supplier evaluation? We've got additional information for you.
If you enjoyed this article, we know you'll appreciate the next and final installment in this series. You can download all four posts in this series a single PDF Know More. Also, if you want to take the next step and truly enhance your knowledge on this topic, consider our comprehensive Medical Device Supplier Quality Management Training class. As always, we are available to assist with consulting and auditing related to supplier management and other aspects of QMS compliance.
Get answers right now. Call

US OfficeWashington DC
EU OfficeCork, Ireland