No Free Pass: Why Most Self-Certified IVDs Must Comply with the EU IVD Regulation by May 2022
August 3, 2021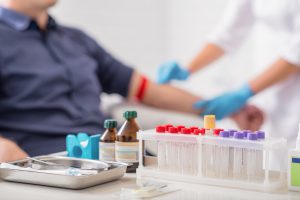 The new European In Vitro Diagnostic Regulation (IVDR 2017/746) goes into effect on May 26, 2022. At that time, 80-90% of all IVD manufacturers will be reclassified to Class B or higher and therefore require an audit by a European Notified Body approved to conduct audits for IVDR compliance (see current list).
While manufacturers of List A and B devices under the In Vitro Diagnostics Directive (IVDD 98/79/EC) are accustomed to the rigors of a Notified Body audit, they are currently very much in the minority. Only 10-20% of all IVDs are subjected to Notified Body audits under the IVDD –  the rest are "self-certified." This means the manufacturer can self-declare their compliance with certain basic aspects of the regulation and prepare a CE Declaration of Conformity that happily rides along with EU shipments.
So, if you are a manufacturer only making IVDs that are currently self-certified, brace yourself.
Chances Are (Very) High That You Need to Comply with the Full Force of the IVD Regulation by May 2022
Many IVD manufacturers have heard about the IVDR grace period, which occurs between May 26, 2022 and May 26, 2024. IVDs with existing valid Notified Body-issued CE certificates (List A, List B, and self-test IVDs used by "lay persons in the home environment") may continue to sell those devices (if unchanged) until May 2024 or until their certificate expires, whichever occurs first. The problem is that 80-90% of IVDs will not qualify for this "grace period" because they are self-certified under the IVDD and are being up-classified to Class B, C, or D, thus requiring full IVDR compliance.
The only products that will qualify as Class A under the IVDR are things like buffer and washing solutions, products for general lab use, instruments used for IVD procedures, and specimen receptacles. The table below explains the classification shift between the IVDD and IVDR.
IVDD 98/79/EC Classification – Expiring May 25, 2022
General IVDs
Low Risk
Self-Test IVDs
Low/Moderate Risk
List A
Moderate/High Risk
List B
High Risk
Some general IVDs will become Class A under the IVDR and can be self-certified. Most will become Class B or higher.
Many self-test IVDs will become Class C devices under the IVDR and require certification by May 2022.
May be sold until May 2024 or when the existing  IVDD certificate expires, whichever comes first. List A and B devices under the IVDD generally become Class C or D devices under the IVDR.
IVDR 2017/746 Classification – Effective May 26, 2022
Class A
Low Risk
Class B
Low/Moderate Risk
Class C
Moderate/High Risk
Class D
High Risk
Most can be self-certified. If sold sterile, it must  be IVDR-compliant by May 2022.
Must be IVDR-compliant by May 2022
See Annex VIII, Rule 5
See Annex VIII, Rules 4, 6, & 7
See Annex VIII, Rules 2-4
See Annex VIII, Rules 1-2
Your IVDD Declaration of Conformity Is Not the Same as a CE Certificate
Because most IVDs have never required CE certification by a Notified Body, some people confuse the CE Declaration of Conformity (DoC) with an actual CE certificate. Under the IVDD, pretty much all General IVDs simply required manufacturers to "self-declare" their conformity with the requirements of the IVD Directive. However, the IVD Regulation requires most manufacturers to go through a Notified Body audit and obtain a CE certificate proving (not self-declaring) their conformity with the IVDR. Under the IVDR, a DoC is still required but means nothing without a corresponding CE certificate. Only Class A devices will not be required to have a Notified Body-issued CE Marking certificate.
Download a PDF copy of the IVDR with a fully linked table of contents. Get it here.
All IVD Manufacturers Still Need to Comply with These Areas of the 2022 IVD Regulation
Regardless of whether you manufacture Class A specimen receptacles or hold a valid IVDD certificate that doesn't expire until 2023, you'll be required to comply with certain aspects of the 2022 IVD regulation as outlined in Article 110(3):
"By way of derogation from Article 5 of this Regulation, a device with a certificate that was issued in accordance with Directive 98/79/EC and which is valid by virtue of paragraph 2 of this Article may only be placed on the market or put into service provided that from the date of application of this Regulation it continues to comply with that Directive, and provided there are no significant changes in the design and intended purpose. However, the requirements of this Regulation relating to post-market surveillance, market surveillance, vigilance, registration of economic operators and of devices shall apply and replace the corresponding requirements in that Directive."  (Emphasis added)
See Chapter VII of the IVDR for the surveillance requirements, and Chapter II for more on Economic Operators. Pay special attention to Article 13, a new requirement that applies to all manufacturers.
If your IVD falls into Class B, C, or D, you'll likely be seeking ISO 13485 certification as a means of complying with the quality system requirements of the IVDR. Get in touch with a Notified Body right away, as their services are already in short supply.
Not in Compliance with the IVDR? Take Action Now
Regardless of where you are in the process of IVD Regulation compliance, Oriel STAT A MATRIX can help you get across the finish line. We offer training on IVDR implementation and auditing, IVDR transition consulting, and ISO 13485 implementation. Let us know how we can help!