Which EU Notified Bodies Have Been "Designated" Under the MDR 2017/745 and IVDR (2017/746)?
December 15, 2019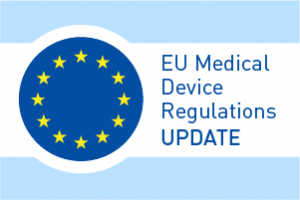 Last update Feb 13, 2020
With the MDR deadline quickly approaching, many medical device manufacturers still don't know for certain whether their Notified Body will be designated and when!
A handful of large Notified Bodies (NB) have been approved, but for the others we can only guess when (or if) their designation will happen. Frustratingly, there is no published list of Notified Bodies seeking designation, so we created one based on information published online. The organizations on the list below account for more than 80% of all MDD CE certificates. Because there are so many small, local players on the current MDD version section of the NANDO database, we have not included many of them because it is expected that many will not seek designation. Notified Bodies are just beginning to get designated under the IVDR. As Notified Bodies are designated under the MDR or IVDR, we will add them here but you can also confirm this using the NANDO MDR or NANDO IVDR databases. Please help us keep this table up to date. Email us with corrections or additions.
INFORMATION BELOW CURRENT AS OF FEBRUARY 13, 2020
YES TO MDR! – Notified Bodies Designated Under the EU MDR (2017/745)
YES TO IVDR! – Notified Bodies Designated Under the EU IVDR (2017/746)
NO THANKS – Notified Bodies That Have Stated They Will NOT Seek Designation
LRQA – 0088
ecm Zertifizierungsgesellschaft für Medizinprodukte in Europa mbH – 0481 
EZU – 1014
QS Zurich – 1254
PENDING – Notified Bodies That Have Confirmed They Are Awaiting Designation to the MDR or IVDR
Are you aware of other Notified Bodies that have indicated their intent to pursue MDR or IVDR designation and have said so online?
Email us a link!
Note: This is not a complete list of all Notified Bodies currently designated under the MDD or IVDD. Thus, we know the "out" column is underrepresented. We will, however, add all companies that have been designated to this list, regardless of size.