IVDR Technical Documentation Needed to Support CE Marking Certification in Europe
February 21, 2019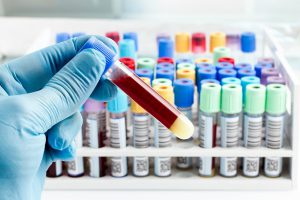 The implementation of the In Vitro Diagnostic Regulation (IVDR – EU 2017/746) may seem like a long way off…but the deadline will be here before you know it.
An estimated 80-90% of all IVDs sold in Europe will be subject to Notified Body approval under the IVDR, up from a scant 10-20% under the IVDD. There are many reasons to get started early, and foremost among them is the need to assemble the performance data and supporting clinical evidence required to support a CE Marking submission.
This is a four-part series on the EU IVDR. Download all four parts as a single PDF.
Before we continue, let's do a quick reality check.
We mentioned in our first post that IVD classification is changing; as a result, many more devices will require review by Notified Bodies. This means European Notified Bodies (NB) will review your compilation of technical information, classification rationale, and – more important – your documentation supporting performance evaluation. A significant number of IVD companies that sell in the United States may find it easier to achieve compliance with the EU IVDR than companies that do not sell those same IVDs in the US. Why? Companies selling diagnostic products that are 510(k) cleared in the US will already have obtained from clinical sources much of the supporting testing and performance data that is necessary to comply with many (but certainly not all) of the new IVDR requirements. Of course, there are many IVD products that are 510(k)-exempt and not subject to FDA scrutiny (e.g., common blood tests), so companies need to carefully examine the new EU IVDR classification rules in Annex VIII to see where the chips fall.
Let's take a look at the technical documentation requirements. We will talk more about specific postmarket data requirements later.
Technical Documentation Mandated Under the EU IVDR
Most manufacturers of Class B, C, and D devices will generally need to provide the following information for Notified Body review in order to obtain CE Marking. Manufacturers of Class A devices also need to compile this information, but it will not be reviewed by a Notified Body prior to those devices being placed on the EU market.
Technical documentation includes:
Device specification, including intended purpose/use, principles of method/operation, etc.
Overview of previous and similar generations of the device
Design and manufacturing information
General safety and performance requirements
Risk benefit analysis
Product verification and validation
Clinical performance can be demonstrated through:
Clinical performance studies
Peer-reviewed published literature
Experience gained through routine testing
Clinical testing to generate performance data will be required for Class B, C, and D in vitro diagnostic devices (and Class A as applicable) and the requirements are more complex than they are for most medical devices. As the manufacturer, you must demonstrate that your test is necessary to make a medical decision related to indications for use established for the device. For manufacturers of established and standardized tests, putting together this information will be easier if clinical guidelines are already in place, similar tests exist in the marketplace, and comparable results exist regardless of manufacturer.
The IVD PER (Performance Evaluation Report)
The PER is new to the IVDR but is similar to the EU Clinical Evaluation Report (CER), which is common in the medical device world. The PER is not a single report; rather, it is a collection of data that forms a key element of your overall technical documentation. Chapter VI, Article 56 and Annex VIII, Part A (1.3.2) of the IVDR outline the specific components of the PER and specify that it must include the following:
Scientific validity report
Analytical performance report
Clinical performance report
It is important to keep in mind that the Performance Evaluation Report is not a "once and done" exercise! The IVDR makes it very clear that you are expected to update your PER throughout the entire life cycle of the device with data from your Postmarket Performance Follow-Up (PMPF) plan. Performance reports for Class C and D devices must be done as needed but at least annually. PERs for Class A and B devices can be updated as needed, although if you make Class B devices and have not updated your PER in three years, you better have a good explanation as to why it may not be current when your Notified Body comes knocking during your surveillance audit.
The PER has all of the analytics like sensitivity, specificity, ROC curves, reproducibility, stability, etc. These have been required as part of the FDA 510(k) process for a long time, so those companies that have secured US clearance/approval will find the PER reasonably easy to compile. However, like the CER required for medical devices sold in Europe, the PER must support the clinical benefit and clinical utility of the IVD test. This means that a manufacturer may have a test with an intended use to find biomarkers Beta42, tau-131, and tau-233 that claims if all three are present then there is an 85% chance of developing Alzheimer's. Your PER must have the clinical data to support a claim like this.
In addition to the requirements noted above, Annex IX, Section 5.1 also requires manufacturers of Class B, C, and D self-testing and near-patient testing devices to submit their product (unless impractical) for a design evaluation by the Notified Body. After this physical assessment of your product, your Notified Body may ask you to carry out more tests. Section 5.2 stipulates specific requirements for companion diagnostics (CDx), so be sure to read this section in Annex IX if that applies to you.
As of April 2020, there is no published general guidance document on compiling a Performance Evaluation Report although this one exists for software. However, there is no need to twiddle your thumbs waiting to find out what's required, because there is some precedent. MEDDEV 2.7/1 rev 4 published in 2016 applies specifically to medical devices but it contains very useful information that will give you a head start in planning what may be needed for your PERs. It is likely that any future guidance document on the PER will resemble MEDDEV 2.7/1 rev 4, although it will be different because IVD devices can be significantly unlike standard medical devices. All of this documentation must be made permanently available to your European Authorized Representative (EC REP).
 Article 15 of the IVDR introduces the new role of the Person Responsible for Regulatory Compliance (PRRC). Make sure you read this IVDR Article (and this article) carefully. This appointee (perhaps you!) will have tremendous responsibility and must meet certain educational and/or professional experience requirements. Note that the PRRC has different responsibilities than your Authorized Representative (EC REP).
Expect Serious Notified Body Scrutiny of Your Clinical Data
Annex X, Section 3c sets the tone for how seriously regulators will be looking at your clinical data as part of performance evaluation. It states: "The notified body shall employ device reviewers with sufficient clinical expertise and, if necessary, use external clinical experts with direct and current experience relating to the clinical application of the device in question for the purposes of that review."
That does not mean that Notified Bodies will be reviewing technical documentation for every device in your arsenal. For Class B devices, one set of technical documentation will be evaluated per device category. For Class C devices, one per generic device group. You should expect a different device to be evaluated each year. Notified Bodies will use random sampling as a proxy for your overall state of compliance. Because the Notified Body gets to choose, you better make sure all of your devices are compliant. Class D, companion diagnostics (CDx), self-testing devices, and point-of-care devices are the exceptions to the sampling rule – all technical documentation for such devices will be evaluated.
Your technical documentation must be kept on file for at least 10 years from the date the last product was placed on the European market. Chapter III of Annex IX outlines the specifics.
The Impact for IVD Companies
The IVDR will affect companies in vastly different ways. Some will be in good shape and have most or all of the necessary clinical data. Some, however, will be unpleasantly surprised. If your company makes an IVD that:
Is not on List A or B and does not require Notified Body intervention under the IVDD, but…
Will qualify as a Class B, C, or D device under Annex VIII of the IVDR, but…
You have limited performance and clinical data for the device, and/or…
That device does not have US FDA 510(k) clearance…
Is not manufactured under an ISO 13485 Quality Management System…
… then buckle up – you are in for a wild ride over the next few years. The regulatory landscape is set to change dramatically in Europe and the carefree days of minimal EU regulatory oversight (for most) are nearly over. Sometime in the (near) future you may find yourself around a conference room table with other managers discussing whether the new IVDR paradigm is worth the effort for specific products in your portfolio. Go into that meeting with eyes wide open.
Want to Learn More about the IVDR?
If you enjoyed reading this blog post, continue reading our third post where we talk more about conformity assessment option, post-market surveillance and vigilance. If you really want to take a deep dive into the IVDR, consider our in-depth training class on the IVDR. We can also assist with IVDR consulting.