New EU IVDR Compliance Deadlines – Everything You Wanted to Know…and Then Some
February 7, 2022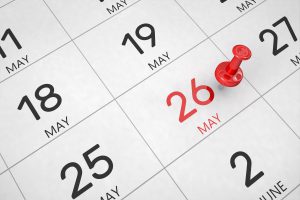 The European Commission – after catching heat from Notified Bodies and industry players alike – finally came to the conclusion that perhaps forcing a May 2022 compliance deadline on thousands of ill-prepared in vitro diagnostic (IVD) manufacturers was not going to end well. As such, the recent decision by the commission to create a rolling action related to the IVDR date of application for many classes of devices was an 11th-hour mea culpa that was painfully obvious to IVD manufacturers months ago. Read the IVDR transitional provisions here.
Transitioning to the EU IVDR? Oriel STAT A MATRIX offers consulting services and training to help you through the process and audit according to the new regulation
.
More than 80% of IVDs will require certification by a European Notified Body, but many of those IVD manufacturers remain blissfully clueless about the new requirements the EU IVDR imposes on them. Still, others are overly optimistic that they can "figure it out" and get certified at the last minute. The challenge is that this is all new territory for many companies, and there are new requirements in the regulation that not even Notified Bodies fully understand. Barely a handful of Notified Bodies have been designated to audit companies to the IVDR, and most of them are up to their eyeballs already serving medical device clients in EU MDR compliance.
The revised date of application for the IVDR primarily affects companies that wish to continue marketing existing products in Europe until their existing IVDD certificate expires (if applicable) or the dates below, whichever comes first. However, if a manufacturer wants to submit a new diagnostic device or significantly modify an existing IVDD-certified device after May 2022, it must be certified to the IVDR. Also, see this IVDR Q&A from the European Commission.
IVD Manufacturers Still Need to Comply with Parts of the IVDR
Just in case you were about to break out the champagne, manufacturers should realize that they may still need to comply with important aspects of the IVDR. You can read the entire text of the transitional provision here, but the most important section can be found within Article 1(3), which reads:
"By way of derogation from the first subparagraph of this paragraph, the requirements of this Regulation relating to post-market surveillance, market surveillance, vigilance, registration of economic operators and of devices shall apply to devices referred to in the second and third subparagraphs of this paragraph instead of the corresponding requirements in Directive 98/79/EC."

IVDR Classification
Full IVDR Compliance Deadline for Existing IVD Devices Currently in Compliance with the IVDD 
Deadline to Comply with IVDR Postmarket Surveillance, Economic Operator, and Device Registration Requirements
Class A IVD (nonsterile)
May 26, 2022*
May 26, 2022
(All products)
Class A IVD (sterile)
May 26, 2027**
Class B IVD
May 26, 2027**
Class C IVD
May 26, 2026**
Class D IVD
May 26, 2025**
Existing IVDD CE certificate products
May 26, 2025
* Class A (nonsterile) IVDs are NOT included in the extension and must comply by May 2022. Although Notified Body intervention is not required, compliance with certain provisions of the IVDR (PMS, importer, EUDAMED registration, etc.,) is required. See amended IVDR Article 110.
** These extended deadlines apply only to products in compliance with the In Vitro Diagnostic Directive (IVDD) prior to May 27, 2022. If the device has existing IVDD CE certification, significant changes to the product or its intended use may trigger IVDR certification. See IVDR Article 110 for information on changes.
Transitional Period for In-House Devices
Devices that are manufactured and used in the same health institution (in-house devices) also get a reprieve. The IVDR compliance deadline for in-house IVDs has been delayed until May 2024. If the manufacturer can demonstrate that an equivalent device is not available on the EU market, that date gets pushed to May 2028. See question 9 in this IVDR Q&A from the European Commission for more details, and definitely read our in-depth article on this topic.
Time to Kick Back and Relax?
There is a palpable sense of relief among IVD manufacturers and Notified Bodies. Although some manufacturers that have diligently prepared for a May 2022 compliance deadline may feel duped, they will surely have the upper hand when the IVDR deadline looms large once more. IVDR certificate holders will also have a competitive advantage in that they will be able to make improvements to their devices after May 2022 without running afoul of IVDR Article 110.
History teaches us that most companies will kick the can down the road, but the smart ones will get IVDR compliant well before the next deadline looms. There will surely be another crunch on Notified Body resources, so we advise clients to start the process at least 2 years before their specific IVDR compliance deadline. Our team can help you begin the IVDR transition or provide foundational IVDR training to get you started on the path to compliance.