Oct 15, 2021
EU IVDR Compliance for Makers of Laboratory-Developed Tests (LDT) and In-House IVD Tests (IH-IVDs)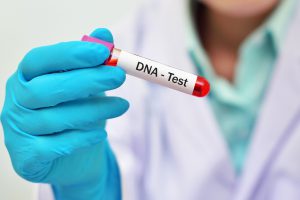 When it comes to compliance with European regulations, manufacturers of in-house lab-developed tests (LDTs or IH-IVDs, which stands for in-house in vitro diagnostics) have had it pretty good…along with most other IVD manufacturers. That is about to end on May 26, 2022. While the EU In Vitro Diagnostic Directive (IVDD 98/79/EC) exempted makers of so-called in-house tests (aka LDTs), the new In Vitro Diagnostic Regulation (IVDR 2017/746 download) does not carve out many exemptions for these tests. Still, without a single utterance of LDT in the entire IVDR, and no guidance documents published as of October 2021, many manufacturers are scratching their collective heads about what is now required and what to do next.
First, let us clarify what we mean by the generic term "lab-developed tests." Although this specific term is not really used in the EU as it is in the US, there are two distinct types of in-house tests.
1 – Tests developed by and conducted at a health institution (for example, a biopsy tissue sample). A health institution is an organization whose primary purpose is the care or treatment of patients or the promotion of public health, and while the institution is placing an IVD "into service," it is not placing the IVD "on the (EU) market." IVDR Article 5 describes the specific requirements for these health institutions.
2 – Testing services where a sample is sent to a lab and a result is sent back (for example, a commercial genetic test using a saliva sample). Testing services are covered under IVDR Article 6 regarding Distance Sales and are treated the same as if the IVD was sold commercially (placed on the market).
This article focuses on testing services and Article 6. Some key points to understand:
So-called LDTs are not defined nor mentioned in the IVDR, but they are covered by it.
In order to be exempt from CE Marking, an in-house IVD must have no equivalent CE Marked IVD on the market.
The same classification system applied to IVDs applies to LDTs / in-house IVDs.
Compliance is not dependent on where the test is conducted.
At minimum, all tests must comply with the General Safety and Performance Requirements in Annex I of the IVDR.
Risk classification for an LDT / in-house IVD should follow the IVDR classification rules found in IVDR Article 47 and Annex VIII.
ISO 15189 will work for a health institution, but for testing services, ISO 13485 certification may be necessary.
IVDR Compliance for Commercial IVD Testing Services
Shown below is a quick reference table of compliance applicable for in-house tests where a sample is collected within the EU, then sent back to a lab inside or outside the EU.
| | |
| --- | --- |
| Areas to Review | Required? |
| General Safety and Performance Requirements | Required, see Annex I |
| CE Marking of Test | Required, regardless of where actual testing is done |
| IVDR Classification of Specimen Receptacles | Class A |
| IVDR Classification of Tests | Class B, C, or D |
| Performance Evaluation | Required, see Article 56 and Annex XIII |
| Postmarket Surveillance (PMS) | Required, see Articles 78-79 and Annex III |
| Corrective and Preventive Action (CAPA) | Required under Annex I |
| Quality Management System Compliance | ISO 13485 is essential |
| Exemption for Research Use Only (RUO) Products | Must have no medical purpose |
Are there any guidance documents to help understand IVDR requirements for IVD tests?
As of October 2021, there are no published guidance documents from the IMDRF related to compliance for these types of tests. This may change soon, and we recommend you monitor the European Commission page showing all current and planned EU MDR and IVDR guidance.
We ship CE Marked specimen receptacles to Europe but do the actual testing outside Europe. Do we really need to comply with the IVDR?
Yes. Even though specimen receptacles are considered Class A devices under the IVDR and can be self-certified, your test itself is no longer exempt and must follow IVDR classification guidelines found in Annex VIII, Article 47, and this guidance document. Also, it no longer matters where the actual test is conducted if your specimens are taken from European patients. Article 6 – Distance Sales specifically describes the need for compliance for testing services.
What could happen if we choose not to comply?
This could cause big headaches for you in the future. After May 2022, European Customs officials will be carefully monitoring compliance with the IVDR and will certainly be looking for your declaration of conformity (DoC). The information on your DoC can also be cross-referenced in the new EUDAMED database. Your distributors and importer will also reference EUDAMED to double check compliance because they are required by law to do so. Because your EU importer (see Article 13) is ultimately responsible for "placing" your products on the European market, they will likely refuse to authorize distribution within Europe if you choose not to comply.
Could our product be considered Research Use Only and thus exempt from the regulation?
Unlikely. MEDDEV 2.14/2 clearly defines Research Use Only (RUO) products, and to qualify under that definition, the test must have no intended medical purpose.
We have ISO 15189 certification. Do we really need to get ISO 13485 certification too?
If your IVD is Class B, C, or D, probably yes. The primary reason is that ISO 15189 certification focuses on the requirements for using in-house tests, whereas ISO 13485 adds requirements for manufacturing. As such, ISO 15189 does not cover all of the requirements of the IVDR. To be sure, consult with your Notified Body.
Want to learn more?
If you need to get up to speed quickly on the IVDR, we have just the program for you. Our IVDR training class takes a deep dive into the nuts and bolts of the regulation and what your company needs to be doing right now to get ready. If you need to turbocharge your efforts, our IVDR consulting or ISO 13485 implementation teams are ready to hit the ground running and get you on the path to compliance quickly.
Get answers right now. Call

US OfficeWashington DC
EU OfficeCork, Ireland