May 24, 2021
Step Aside MDD – There's a New Sheriff in Town: EU MDR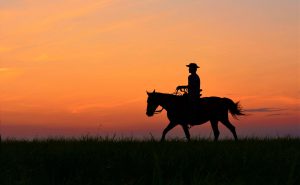 Step aside, MDD. There's a new sheriff in town (metaphorically, that is). Four long years after it was first revealed to the world in 2017, the European Medical Device Regulation (MDR 2017/745) rode into town to take over as the new enforcer of all things medical device on May 26, 2021. Going forward, the Medical Devices Directive (93/42/EEC) is no longer the pathway to CE Marking and all manufacturers are expected to comply with the MDR. Now that MDD has trotted off into the sunset, what does this mean for manufacturers going forward?
1 – You must comply with certain parts of the MDR even if you have no devices with MDR CE certificates.
That's right. Just because you have renewed all of your MDD certificates and are holding those until expiration, you still need to comply with certain aspects of the MDR. Most notably, requirements related to postmarket surveillance, quality system management, registration of economic operators to all manufacturers, and some additional requirements related to clinical evaluation and technical documentation may also apply. This Know More provides a useful summary of what is required for Class I manufacturers.
2 – Be very careful not to make significant changes to your device.
Article 120(3) of the MDR addresses the issue of what constitutes a "substantial change" to a device. This is especially critical to understand if you have devices in your portfolio that hold valid MDD certificates. If you make a change deemed "significant" (design or intended use) by your Notified Body, you'll be expected to seek MDR certification for the device. Good luck getting that done quickly. We've written an entire Know More on understanding which changes are considered significant so you can avoid a nightmare scenario.
3 – Meet your new friend EUDAMED.
Part of the new European database for medical devices (EUDAMED) became operational in December 2020 and many more modules remain to be activated. For now, manufacturers and other economic operators have the option to create a listing for their company in the database. As EUDAMED will be a tool you'll be using a lot, we advise that you register sooner rather than later by obtaining a single registration number (SRN). Your SRN will eventually be used on all sorts of regulatory documents and the place where incidents will be reported and tracked by competent authorities. Manufacturers and other economic operators can register in EUDAMED Know More.
4 – Get busy drafting your strategy for regulatory compliance.
Strategy. What strategy? Yes, the requirements of Article 10(8a) are not widely known yet, but you need to be aware of them before you find yourself staring at your Notified Body auditor with a blank look on your face. The MDR article states that you must come up with a "strategy for regulatory compliance" that documents all aspects of your regulatory compliance, yet strategy is not the right word to describe what this should be. It's more of a quick-reference index that would allow the auditor to get a 30,000-foot view of your compliance for the device. We dig into this and provide a template to follow Know More.
5 – Prepare for more stringent reviews of clinical evaluation data.
Hopefully you have been working on gathering more clinical data for several years. The need to do so has been a surprise to virtually nobody since the release of MEDDEV 2.7-1 rev 4 several years ago. Yet the clinical requirements under this MEDDEV and the MDR might catch manufacturers making legacy devices or well-established technology off guard. If you have any such products you will want to take this very seriously right now, well before your MDD certificates expire. Here's an Know More on how to deal with that scenario.
6 – Start collecting post-marketing data.
This is another area of the MDR that applies to all medical device manufacturers, regardless of whether or not you are holding valid MDD certificates. Again, article 120(3) dictates that all manufacturers must comply with postmarket surveillance requirements in the MDR. Here's an Know More outlining your general obligations.
7 – Make sure you appoint your importer(s).
Many medical device manufacturers are not aware that Article 13 of the MDR now mandates the role of the importer, who is one of four critical economic operators. Importers perform many of the same duties as your Authorized Representative but can also be held financially liable for your compliance with the MDR. Importers don't physically handle your devices. Using an independent importer (rather than asking a distributor to perform this role) is advisable.
Want to learn more?
Oriel STAT A MATRIX has a wide variety of MDR-related training classes that focus on the new regulations and requirements surrounding auditing, clinical evaluation, risk management, and much more. Our MDR/IVDR consulting team is also ready to assist you in accelerating your timeline to compliance.
Get answers right now. Call

US OfficeWashington DC
EU OfficeCork, Ireland