How FDA Distinguishes Between Medical Device Servicing and Remanufacturing
November 15, 2021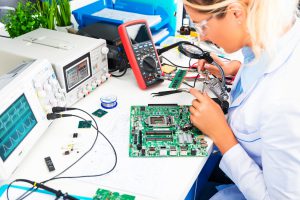 Many medical devices eventually require preventative maintenance or repairs, and this vital service can be performed by a manufacturer, health institution, independent servicing organization (ISO), or third-party service company. In a 2018 report, FDA noted that their analysis of comments, complaints, and adverse events revealed that most serious issues were related to devices that had been "remanufactured" rather than instruments that had been "serviced." The difference between the two may seem negligible, but it actually has profound compliance implications. Although FDA believes it has statutory authority to regulate device servicing, it admits that it generally does not enforce the Food, Drug & Cosmetic Act (FD&C) requirements with respect to servicing activities. Remanufacturing is a different story, and therefore FDA's interpretation of what constitutes remanufacturing vs. servicing activities is something you should understand.
What's the Difference?
Here's how FDA makes the distinction between remanufacturing and servicing:
Remanufacturing is the processing, conditioning, renovating, repackaging, restoring, or any other act performed on a finished device that significantly changes the finished device's performance or safety specifications, or intended use.
Servicing is the repair and / or preventive or routine maintenance of one or more parts in a finished device, after distribution, for purposes of returning it to the safety and performance specifications established by the OEM to meet its original intended use.
Because FDA considers remanufacturers to be manufacturers, you'll want to make sure you understand the boundaries of "servicing" a device. In June 2021, FDA released a draft guidance document entitled Remanufacturing of Medical Devices in which they give examples of what is considered remanufacturing. The difference comes down to these guiding questions:
1 – Have any modifications resulted in a change to the intended use?
2 – Have any activities changed the safety or performance specifications of the finished device?
3 – Do any changes warrant a new FDA submission? (See this FDA guidance document on deciding when submit a 510(k) for a changed existing device, or this one for software.)
4 – Have any changes related to components / parts / materials affected dimensional or performance specifications?
5 – Are you using a risk-based approach to evaluation of modifications?
6 – Have you documented your decision making?
Software Activities That Are Likely Not Considered Remanufacturing
Section VII of the guidance also talks about software-related changes and provides insights into what should be considered servicing activities, such as:
Activities performed on behalf of, or otherwise explicitly authorized by, the OEM that return the legally marketed device to its performance and safety specifications, and intended use
Running software-based hardware diagnostics, accessing diagnostic and repair information, or implementing OEM-provided updates and upgrades (note that the OEM updates and upgrades should not significantly change the device's intended use)
Installation updates for viruses, malware, and other cybersecurity-related issues, or installing cybersecurity updates that are authorized by the OEM
Reinstalling OEM software to restore original performance and safety specifications or reverting software to a previous configuration
Turning on or off connectivity features (for example, wi-fi and Bluetooth connections) consistent with OEM intended use
Performing data backup and recovery operations, collecting system logs, assessing software inventory, or managing user accounts
Examples of Remanufacturing vs. Servicing and Documentation Requirements
Perhaps the most useful section of the guidance is to be found in Appendix A. Here you will find 12 real-life examples illustrating the fine line between remanufacturing and servicing. Starting on page 31, you'll also find some examples related to software. Finally, Appendix B contains advice on how you could document your evaluations.
It's important to note that this is a draft FDA guidance and subject to change, but it reflects the current FDA thinking at the time of publication.
Want to Learn More?
Oriel STAT A MATRIX provides a variety of on-site and virtual training courses for medical device manufacturers, including Design Control Training for Medical Devices and QMS Training for Medical Devices. View our course catalog here.