The EU MDR Has Been Pushed Out to 2021. That's a Golden Opportunity…
April 22, 2020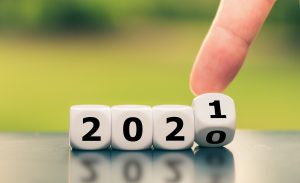 Some will yawn, some will sigh in relief, and some will express frustration that their mad dash to become compliant with the EU Medical Device Regulation (2017/745) deadline was for naught. But few can deny that in light of COVID-19, delaying the start date of the EU MDR from May 2020 until May 2021 was the right call by EU regulators. (FYI, the IVDR date of application remains unchanged as of January 2021.) Regardless of whether you have played the role of planner or procrastinator, the one-year delay in the application of the EU Medical Device Regulation presents an opportunity for everyone.
How Can You Take Best Advantage of the Extra Time?
Keep Your Foot on the Gas and Use This Extra Time Wisely
While the extension alleviates some of the pressure for the time being, we recommend that you continue your transition efforts as if the date had not changed. A year will go by quickly! If you have already successfully renewed MDD certificates so you could leverage the much-needed transitional provisions, also march ahead as scheduled. The EU MDR Date of Application may be changing, but your already-extended MDD certificate will not.
Use the Additional Time to Work with Your Notified Body
Keep in mind that there is no reason to assume that Notified Body (NB) availability and capacity will improve with the extended deadline. The EU MDR put in place many new activities that require NB involvement relative to what was expected from them under the EU MDD. The extra year is much-needed time for your NB to renew certificates, and for you to obtain additional clinical data and conduct your company's EU MDR audit.
Speaking of clinical data, if you are among the many RA professionals wondering if your clinical evaluation report has sufficient evidence to withstand NB scrutiny, you now have more time to get your house in order. If you have not already done so, we suggest you read our post summarizing the October 2019 IMDRF guidance documents on clinical evidence, evaluation, and investigations.
If you are on the procrastinator side of the fence and have an existing MDD CE certificate set to expire soon, you (and your NB) may have some extra time to get it renewed. That being said, many NBs stopped accepting devices seeking renewal MDD certificates months ago, so before you share the good news with your boss, call your NB to see if they are accepting MDD renewals and, if so, until when. If they are, don't expect your window of opportunity to be open all the way until May 2021.
Scheduling an audit to have your NB certify your facility to the EU MDR has been a trying experience for site PRRCs (Person Responsible for Regulatory Compliance). This extra year gives you more time to fit in product renewals and site audits. Remember, the sooner you are prepared for your audit, the faster you'll be able to respond to NB availability and put the transition milestone behind you.
Evaluate EU MDD Legacy Devices with Certificates Expiring Between Now and May 2021
If you already had a retirement party for stalwart devices that served you well for many years, consider extending their European tenure. You'll need to comply with ongoing MDD postmarket requirements of course, but the extension is a way to maximize the life of somewhat profitable legacy devices that did not make financial/life-cycle sense to pursue under the MDR. If you are pondering making any changes to your legacy device, be sure to read our post on what is considered a "significant change" according to the MDR, given the caveat that products with a valid MDD certificate can continue to be marketed after the EU MDR Date of Application, as long as there are no significant changes applied to the device.
It's important to note that although the EU MDR Date of Application has been pushed by a year, Article 120(2) still applies – all devices with valid MDD CE certificates shall become void no later than May 27, 2024.
Keep Working Toward MDR Compliance!
By the way, don't assume that because the MDR has been delayed by one year, NBs will revert to auditing to the MDD. Most NBs have already made the switch, and thus you should continue to work on EU MDR compliance as if nothing has changed. Companies that were ahead of the game can continue to distance themselves from the competition and ensure a smooth transition going into 2021. If you were one of the procrastinators, you've been handed a golden opportunity to play catch-up.
Let Us Help with Remote Auditing, Virtual Training, MDR Gap Assessment, and More
The Oriel STAT A MATRIX team is ready to help you keep marching forward in a variety of ways. If you're wondering how to keep your internal audits on schedule in the age of social distancing, wonder no more. Remote audits are allowed by ISO 19011:2018 and we can assist you in conducting these audits. Likewise, our instructor-led EU MDR auditor training class is available virtually, so you can participate from anywhere you'd like. And if you simply need help making the transition from MDD to MDR and determining the gaps in your compliance, we can assist with that too.