6 Things R&D Engineers Need to Know About the EU Medical Device Regulation Taking Effect in 2020
May 14, 2019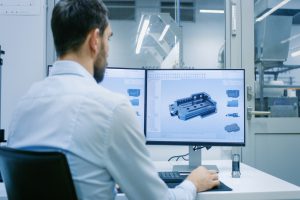 Have you noticed that your friends in Regulatory seem a little frazzled lately?
There's a good reason. On May 26, 2020 the new European Medical Device Regulation (MDR) goes into effect, and that means big changes are afoot for nearly every device company selling in Europe. Lest you think those changes affect only those poor souls working in Quality and Regulatory, think again.
While it's true that Quality and Regulatory are probably the leading "points" on MDR implementation and integration, there are still some unknowns about the regulation. That means RA/QA may be holding back on training your department on the changes.
But hey, cut your friends in RA/QA some slack. Over the past two years they've been up to their eyeballs working on clinical evaluation reports, postmarket surveillance, MDR/MDSAP audit preparation, legacy technical documentation activities, and recertification of existing devices under the existing Medical Devices Directive (MDD).
But how exactly does this all affect you? If you are working on an EU product launch slated for 2020, you'd better bring donuts to your friends in RA/QA soon to find out what's going on, because what they are working on could potentially have a huge impact on that development project you've been spending hours trying to complete for launch. Here's a preview of what you can expect to hear.
1 – Line extensions and modifications.
You may have medical devices in the pipeline that require significant changes to existing R&D processes you have used for years. Devices with CE Marking may be recertified under the MDD and sold in the EU after May 2020.  However, any significant changes will require those devices to be compliant to the MDR. Most companies or Notified Bodies haven't decided yet what constitutes a "significant change," so it is important to work with RA/QA to know if your minor line extension or modification could turn into a major headache. Modifications to legacy devices may also require extensive consideration of predicate design comparisons. If you're accustomed to comparing your device to a US product for 510(k) equivalency, note that the equivalency expectations are different in the EU.
2 – Intended use broadened. 
Historically, products on the EU market enjoyed a reduced clinical burden because they could go to market with a general indication for use, but that's no longer the case. The EU regulations are now closely aligned with stricter US FDA requirements regarding intended use. This means that the specific targeted patient population must be defined along with the environment where the product should be used. Depending on the class of device, R&D may need to plan for the collection of clinical data prior to placing the device on the market in the EU. Also, it will require early collaboration with the clinical folks to determine what level of data is needed to satisfy EU MDR and clinical evaluation requirements.
3 – Risk management.
R&D needs to get involved early with the Postmarket Surveillance, Clinical, Regulatory, and Quality departments to understand the impact of the types of risks selected during the development of the design failure mode and effect analysis (DFMEA) and risk management planning. The EU MDR forces these identified risks to be considered throughout the lifetime of the device. What information do you need to be looking for during postmarket surveillance that will require you to reevaluate the assumptions made during development? The R&D department should maintain focus and awareness of how the device is functioning once it is used on patients. That means being prepared to initiate design reviews when complaints, manufacturing nonconformances, or adverse events signal a trend that could trigger a reevaluation of the design.
4 – Postmarket clinical follow-up.
Under the MDD, European postmarket surveillance may have been conducted every five years and was driven by Quality. Under the EU MDR, R&D may need to communicate to RA/QA and the business what design features will need ongoing clinical data to validate the performance of the device when used with patients. Not only that…you also need work with the RA/QA and Clinical groups to come up with a plan to proactively obtain that information.
5 – Harmonized standards and symbols.
Standards play a significant role in demonstrating clinical conformity to the General Safety and Performance Requirements (GSPR) under the EU MDR. A host of common specifications and updated standards are planned for release soon. Do you have a plan for testing, funding, and incorporating changes mid-stream of development? You should understand and communicate how the upcoming standards changes will impact the risk classification of the device (upclassification) and/or clinical data collection plan. There are new symbols that will need to accompany the device labeling, and Engineering should plan to validate the new symbols.
6 – General Safety and Performance Requirements (GSPR).
Design inputs formulated to the current MDD may not have been selected with the existing EU MDR GSPR items. The GSPRs for EU MDR should be in tandem with the design inputs, even though they may not directly correspond. R&D and QA should collaborate early on which requirements should be incorporated in the design process and provide a clear rationale for the exclusion of any items.
Get up to speed on the EU MDR fast.
The European Medical Device Regulation is sure to influence nearly every department in your company. If you want to take the next step in advancing your knowledge, consider taking our EU MDR transition training class.  It's ideal for engineers, manufacturing, and RA/QA roles alike.