6 Medical Device Compliance Issues That Will Demand More of Your Bandwidth in 2019
January 10, 2019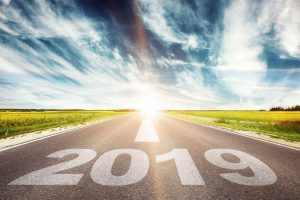 The next 12 months are sure to be a wild ride for medical device RA/QA professionals. There's a lot going on in the world of regulatory compliance and there is little doubt that your workload is about to increase – you may have seen it happening already. Here's what we are hearing from our clients about issues they expect will consume more of their precious time this year.
1 – Internal audits and gap assessments
The new European medical device and in vitro diagnostic regulations (EU MDR and EU IVDR, respectively) will certainly demand more attention from regulatory professionals in 2019. Both regulations place extensive new requirements on manufacturers related to Technical Documentation, clinical data, risk management, and postmarket surveillance. Notified Bodies will be scrutinizing such information more closely than ever before. This means that manufacturers must critically be aware of compliance; it also increases the importance of conducting thorough EU MDR internal audits and gap analyses. The same can be said for MDSAP preparation, which incorporates both quality and regulatory into a single audit requiring a much larger scope of expertise. Between MDSAP and the European regulations, a process approach to audits and quality system deployment is more crucial than ever.
2 – EU Notified Body communication
Wow, it's 2019 already! It seems like yesterday that the EU MDR and EU IVDR were released to the world, but that was in way back in May 2017. We are already past the half-way point for the EU MDR compliance deadline. As the May 2020 EU MDR enforcement date gets closer, it will be really important for you to stay in frequent contact with your Notified Body. It is likely that some degree of panic will ensue during the second half of 2019 as procrastinators place increased strain on Notified Body resources. Keep in constant contact with your Notified Body for either MDD certificate renewal or MDR certification audits to maintain your place in line, because that line is only going to get longer.
3 – Risk management
Sometime in mid-2019, the ISO TC210 committee is expected to release a revision to the ISO 14971 risk management standard as well as a revision to guidance document ISO/TR 24971 (on the application of risk management). To what extent these releases will impact your existing devices, business processes, etc. is yet to be seen but one thing seems assured: Your risk management-related workload is not likely to decrease. We anticipate that a variety of factors – such as risk-based approaches with ISO 13485, EU MDR device safety and performance stipulations, increasing expectations from US FDA, and other regulators employing a risk-based approach – will place quality systems and risk management files under a higher scrutiny, and organizations may not be prepared for that.
4 – Total life cycle management and postmarket surveillance
Regulators have been putting more emphasis on total life cycle management, and that means new expectations for collecting postmarket performance data in a proactive and systematic manner. European regulators want to triangulate information from your importers and distributors as well, so these "Economic Operators" will take on new reporting responsibilities. Make sure your organization is aware of how these importers and distributors are handling customer information, including complaints. The ISO TC210 committee has also been actively working on a new technical report that addresses postmarket surveillance for medical device manufacturers (ISO/TR 20416). Currently this is expected to be completed in late August 2019 and it should provide guidance on how to further manage the total life cycle of medical devices.
5 –  Staff Training
The increased burden of EU MDR and MDSAP audits, the need for proactive postmarket surveillance, and increasing regulatory compliance will require more EU MDR and MDSAP staff training in 2019. If you make IVDs, it's also not too early to start strategic planning and get trained on the changes coming with the EU IVDR. As well, there are increasing needs to support staff and make sure they are not only trained, but also qualified and competent in the work activities they are performing. It is critical that people performing internal audits, supporting regulatory activities, managing clinical evaluations, and handling postmarket surveillance – among many other job functions – are qualified and competent to perform these activities.
6 – Transition planning
Finally, there can be little doubt that medical device RA/QA professionals will spend more time planning in 2019: planning for EU MDR or EU IVDR transition…planning for new PMS procedure implementation…planning for more robust internal audits. There will also be the further expectation that organizations are using their quality management system processes like quality objectives, quality planning, and monitoring and measuring to ensure the transition activities are managed appropriately. Getting started early will save time, frustration, and money.
All of these changes might have you wondering where to start, but you don't have to go it alone. Oriel STAT A MATRIX can supplement your internal efforts, helping with everything from EU MDR transition to training and internal audits. Get in touch and let's discuss you how we might be able to assist you.