Generate a Quantifiable ROI from Your Quality System Audit Program
July 12, 2016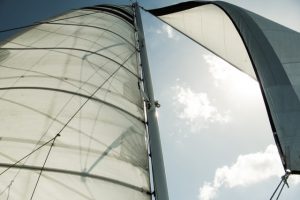 Some Quality System (QS) audit programs can feel like an anchor dragging behind the organization. They cost time and money, and they do not yield data that management can use to make business decisions. There's no ROI beyond maintaining the required conformance to a standard and/or regulation.
But other organizations have learned how to use their audit programs to collect process performance data in addition to documenting their compliance. They use this data to identify problems, make decisions, and propel themselves toward improved results.
These double-duty audit programs are the result of two types of change: mindset shifts within the organization and a new audit approach.
So, how can you use the QS audit process to generate a quantifiable ROI?
Mindset shifts and performance-based audits
A shift in mindset initiates the evolution from conformance- to performance-based audits. People at the organization see that their processes generate reams of performance data that are not captured. They also know there is a mandatory audit program that regularly collects audit evidence throughout the organization, from the shop floor to the C-suite. The shift in mindset occurs when people realize they can use the existing audit program to capture the process performance data.
The members of the audit team also have to make a mindset shift. Most auditors are trained to collect and document conformance-related evidence. The audit team has to see and buy into the benefits of expanding the team's role: a concrete ROI for the organization, increased visibility with company decision makers, and enhanced skills.
Audit approach and performance-based auditing
Performance-based audits begin with training the auditors on how to collect performance-related process data. Typically, the auditors need advanced auditor training that goes beyond the auditing fundamentals taught in lead and internal auditor courses.
Once the audit team establishes a solid foundation of skills, the team works with senior management to:
Define the goals of the enhanced audit program.
Identify the organization's key performance indicators (KPIs).
Use the KPIs to identify what data to collect and analyze.
The audit team then revises its audit practices to:
Expand the audit criteria to include performance-related data.
Prepare for the audit by using the audit's objective to select an appropriate audit path.
Conduct the audit by looking beyond nonconformities to assess the effectiveness and efficiency of a specific process.
Senior management must also expand its management review role to include assessing performance metrics in addition to reviewing the input mandated by a standard or regulation. This change is not difficult to sell, however, because the performance data is exactly what senior management needs in order to identify existing/potential problems and make business decisions.
How to avoid three major pitfalls in the shift to performance-based audits (PBA)
Problem 1: Thinking that training auditors to perform performance-based audits is enough to implement PBA.
Fix 1: Auditor training is not enough to support the mindset shift mentioned earlier. Top management needs to be educated on the fundamentals of PBA and create a clear vision (i.e., desired future state) for the PBA audit program, and then communicate it across all levels and functions within the organization.
Problem 2: Failing to recognize that PBA requires a major mindset shift in auditor qualification.
Fix 2: In conformance-based auditing, training people in the audit discipline (e.g., per ISO 19011) and making sure that they have enough expertise in the industry sector being audited (e.g., medical devices) are the cornerstones of auditor qualification.
PBA auditors need to acquire additional knowledge and skills in areas such as process design, process management, and process improvement to go beyond conformance to assess process efficiency. In addition, they need to learn about quality and statistical tools that are relevant to assessing process performance and product characteristics.
Problem 3: Failing to clearly define the specific objective for an audit.
Fix 3: Identify a specific performance-related objective to help shift from auditing for conformance to performance-based auditing. You can use clauses of a standard/regulation to audit for performance as defined by a specific objective. This objective guides the preparation of the audit plan and the selection of the most appropriate auditors.
Companies that devote the time and resources to making the shift to performance-based audits see the benefit – not only for compliance, but also for their bottom line.
Learn how to get more out of your audit program in our Performance-Based Auditing for Medical Devices: A Tool for FDA's Case for Quality course.
Contact us to learn more.