Does Your Medical Device Process Require Revalidation?
April 15, 2019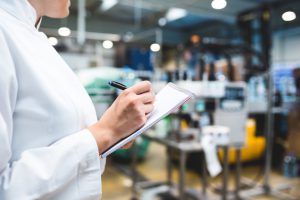 When you buy a new car you don't expect it to run smoothly forever. Likewise, despite your diligence and best efforts, glitches will occur and process refinements will be made. Even new or modified processes falter after implementation. Thus, it's important to remember that process validation is never complete for long. Process performance must be monitored and maintained over time to ensure consistent performance and full or partial revalidation of IQ, OQ, and PQ is simply part of the ongoing cycle. Revalidation requirements should always be considered an integral aspect of an original validation approval.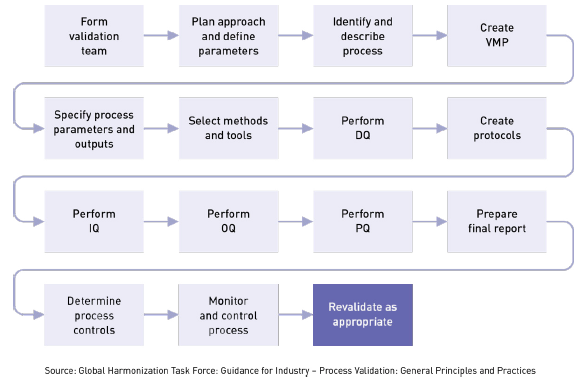 This is the last post in a 4-part series. In our first post we covered the basics of process validation, and then discussed creating a validation plan and protocols , and IQ, OQ and PQ . Download the entire series in one convenient PDF.
When to Revalidate a Process
To maintain optimal performance, operations management needs to monitor key measures, review work methods and procedures and take action when problems occur. In doing so, it will become necessary to partially or fully revalidate a process. Section 820.75(c) US FDA QSR requires you to consider revalidating a process under the following conditions: "When changes or process deviations occur, the manufacturer shall review and evaluate the process and perform revalidation where appropriate. These activities shall be documented."
Potential triggers for process revalidation can include changes to specifications, methods, procedures, software, designs, key components, batch scaling, location changes, equipment changes and more as shown below. It can also be triggered by the implementation of corrective and preventive actions.
Changes are made to the process.
Negative trend in quality; sudden quality deterioration; spike in customer complaints.
Major expansion of line capacity.
Change in design.
Change in product packaging.
Transfer of a process to another facility.
Change of the application of the process.
However, process revalidation is not only event-driven; it can also be triggered by the passage of time. Periodic revalidation is not required but you may, for example, determine that a specific process should be subject to a full or partial revalidation every 2 or 3 years even if everything is running smoothly. This may be determined largely based on the critical nature of the process. An example might be sterilization. This revalidation timeframe needs to be defined in your validation report or your Validation Master Plan (VMP).
Full or Partial Revalidation?
The decision on whether to revalidate is one based on risk as shown below. It can be a perplexing decision for many medical device QA professionals because the determination of risk and impact is somewhat subjective. One of the inputs to a decision to revalidate might be a potential impact to a critical process parameter that might effect a change in product quality or create a new risk. Another input would be a change to a standard that applies to the process.
A partial revalidation may be to simply repeat the PQ section whereby you are running in production mode but with more sampling. In any case, having a robust risk evaluation process is critical. Partial revalidations need to have a clear justification documenting the reasons a partial or no revalidation was deemed to be appropriate.
| | | |
| --- | --- | --- |
|   | LOW IMPACT | HIGH IMPACT |
| HIGH RISK | Partial revalidation | Full revalidation |
| LOW RISK | No revalidation | Partial revalidation |
Don't Overlook Software Used in Medical Device Production
Keep in mind that if you have software that is used in the production of your device, you need to validate (and revalidate) this as well.  ISO/TR 80002-2:2017 states that validation must be performed on "software used in production and service provision, and software used for the monitoring and measurement of requirements, as required by ISO 13485:2016:  7.5.6 and 7.6."
Likewise, TIR36:2007 published by AAMI says "software used to automate device design, testing, component acceptance, manufacturing, labeling, packaging, distribution, and complaint handling or to automate any other aspect of the quality system, as defined by the Quality System Regulation (21 CFR 820)"
The issue of validating software used in the production of medical devices is an important and complex topic which we will cover in a future article.
Want to Learn More About Process Validation?
We have only scratched the surface of what there is to know about medical device process validation. If you enjoyed this blog series and want to take the next step in advancing your knowledge, consider our in-depth medical device process validation training class.