Overview of Medical Device Cybersecurity Standards and Guidance Documents
July 21, 2020
UPDATED 2/2/2022
This is the final post post in a three-part blog series on risk management and cybersecurity. In our
first post
we review general risk management requirements for cybersecurity.  In our
second post
we discuss cybersecurity requirements for software and SaMD.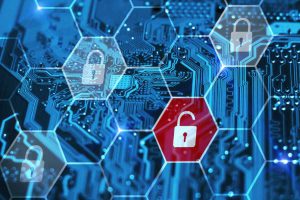 If you are fairly new to risk management and cybersecurity compliance, you probably have noticed that there is a mind-boggling array of guidance and regulations online. Separating the "must have" from the "nice to have" can be as confusing as the topic itself.
To help you get a better grip on the cybersecurity compliance landscape, we have created a list of major standards and guidance documents specifically written for medical device software or SaMD, or with relevant content. This is a curated list and is not intended to be comprehensive. There are, of course, myriad other general information security and cybersecurity documents that fall into the "nice to have" category.
US FDA and internationally recognized standards and guidance related to medtech software
CURRENT VERSION
DOCUMENT TITLE
December 2019
Get PDF
ISO 14971:2019 – Application of risk management to medical devices
The matriarch of all medical device risk management standards. Applies to software and SaMD too.
September 2009
Get PDF
IEC/TR 80002-1:2009 – Part 1: Guidance on the application of ISO 14971 to medical device software
If your software will connect to any sort of IT network, also get a copy of IEC/TR 80001-1:2010. These standards do not add to or change the application of ISO 14971 or IEC 62304.
June 2015
Get PDF
IEC 62304:2006 – Medical device software life cycle processes
You can think IEC 62304 as a subset of ISO 14971, focusing on software risk management, configuration management and problem resolution.
September 2019
Get PDF
AAMI TIR97:2019 – Principles for medical device security: Postmarket risk management
Provides guidance on how medical device manufacturers should manage security risk throughout the entire lifecycle of a medical device.
September 2019
Get PDF
AAMI TIR57:2019 – Principles for medical device security: Risk management
Provides guidance on specific methods manufacturers can use to perform information security management in the context of ISO 14971:2019. Intended as a companion to TIR97.
October 2013
Get PDF
ISO/IEC 27001:2013 – Information security management
Shows you how to build a systematic approach for protecting all information in your company. It is not medical device-specific however.
August 2016
Get PDF
IMDRF N41 – Software as a Medical Device (SaMD): Clinical evaluation
Focuses on the technical documentation requirements of the EU Medical Device Regulation (MDR) but also contains important information about risk management.
September 2017
Get PDF
UL2900-2-1 – Safety Software Cybersecurity for Network-Connectable Products
Recognized by FDA. It calls for "structured penetration testing, evaluation of product source code, and analysis of software bill of materials."
March 2018
Get PDF
IMDRF WG/N60 – Principles and practices for medical device cybersecurity
Strives to harmonize medical device cybersecurity principles and best practices internationally. Includes advice on reducing cybersecurity risks to healthcare providers, regulatory and users.
April 2018
Get PDF
NIST Cybersecurity Framework Version 1.1
Uses risk management processes to enable organizations to inform and prioritize decisions regarding cybersecurity.
October 2010
Get PDF
IEC/TR 80001-1:2010: Application of risk management for IT-networks incorporating medical devices — Part 1 of 2
Defines the roles, responsibilities and activities that are necessary for risk management of IT-networks that incorporate medical devices.
July 2012
Get PDF
ISO/TR 80001-2-2:2012 – Application of risk management for IT networks incorporating medical devices – Part 2 of 2
Guidance for the disclosure and communication of medical device security needs, risks and controls among medical device manufacturers, HDOs and IT vendors.
October 2018
Get PDF
FDA Guidance: Content of Premarket Submissions for Management of Cybersecurity in Medical Devices


If you're working toward an eventual FDA regulatory submission this short guidance will be an essential reference document.

September 2019
Get PDF
US FDA Guidance: Off-The-Shelf (OTS) Software Use in Medical Devices
The title says it all.
December 2016
Get PDF
FDA Guidance: Postmarket Management of Cybersecurity in Medical Devices
Addresses patches and updates, plus situations where reporting to FDA might be warranted.
September 2017
Get PDF
FDA Guidance: Design Considerations and Pre-market Submission Recommendations for Interoperable Medical Devices
Highlights considerations that should be included in the development and design of interoperable medical devices and provides recommendations for the content of premarket submissions and labeling for such devices.
March 2020
Get PDF
IMDRF WG/N60: Principles and Practices for Medical Device Cybersecurity
Harmonizes cybersecurity principles and best practices. There is plenty of overlap with FDA guidance but it is an essential document for you to study.
November 2021
Get PDF
Playbook for Threat Modeling Medical Devices
Developed to increase knowledge of threat modeling throughout the medical device ecosystem in order to further strengthen the cybersecurity and safety of medical devices.
October 2018
Get PDF
Manufacturer Disclosure Statement for Medical Device Security
Designed for professionals who are responsible for security risk assessment of medical device software or SaMD.
January 2021
Get PDF
Requests for Feedback and Meetings for Medical Device Submissions: The Q-Submission Program / Guidance for Industry and Food and Drug Administration Staff

The purpose of this guidance is to provide an overview of the mechanisms available to submitters through which they can request feedback from or a meeting with the Food and Drug Administration (FDA) regarding potential or planned medical device.
Regarding FDA guidance documents relevant for software, take a look at this page on the FDA website to see the complete list. In the EU, the Medical Device Coordination Group publishes guidance documents and some are related to new technologies for software and cybersecurity. Don't see a document we should have listed? Newer version has been published? Email us. Thank you!
Want to learn more about medical device cybersecurity?
Cybersecurity and risk management are ever-evolving topic. If you really want to get smart in a hurry consider our risk management or medical device cybersecurity training course. You can take it from home/office as Virtual Instructor Led Training (VILT) or in-person at your facility.