Mar 23, 2018
Medical Device Complaint Handling: Understanding the Basics
This is a four-part series on Medical Device Complaint Handling. Download all four parts as a single PDF.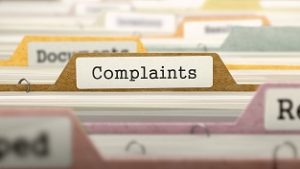 For those outside the industry, the term "complaint handling" conjures visions of angry customers arguing with tone-deaf service representatives. If you've ever had a dispute with your mobile phone carrier or internet provider, you probably know what I mean. Yet, complaint handling in the device industry involves so much more than placating upset customers. It's a regulatory requirement and a risk-reduction imperative.
In this article, we'll discuss the high-level basics of complaint handling before digging deeper into the subject in subsequent blog posts.
What exactly is complaint handling?
First and foremost, complaint handling is a business and regulatory requirement. If you are going to be in the medical device business, you must document a process for gathering feedback. If you are new to complaint handling, you will first want to start by reading the requirements for complaint handling as spelled out in US FDA regulation 21 CFR Part 820.198 and Clause 8.2.2 of ISO 13485:2016. (The ISO 13485 standard is a copyrighted document so you won't find the text online, but you can buy it from ISO.)
The word "gather" is important because it implies we are proactively seeking feedback. Complaints, unfortunately, come to us, so complaint handling is a reactive procedure. Let's take quick look at the definition of complaint handling according to ISO 13485:2016 and 21 CFR Part 820.

One thing you should note is the inclusion of the word "usability" in ISO 13485:2016. That's new in this version of the standard and is an increasingly important issue to which you need to pay attention. The US FDA refers to this as "Human Factors."
Distinguishing between feedback and complaints
Feedback and complaints come from a variety of sources, including surveys, focus groups, data analysis, service requests, technical support inquiries, and even online product reviews and social media. All complaints are feedback, but not all feedback is a complaint.
The following types of feedback are not complaints:
Product information inquiries
Preventive maintenance service calls
Cosmetic defects
Shipping errors
This is important to understand, because you need to establish a process to evaluate each piece of feedback and determine whether it meets your requirements to elevate it to a complaint. We'll talk more about this later.
Sources of customer complaints
Complaints can originate from many sources and be submitted via email, online contact forms, telephone (by far most common), social media, online product reviews, and even good old-fashioned letters. Often the complaints will be submitted directly from customers, but they may also come second-hand from customer service personnel, your sales team, or field service personnel. It is vitally important that every employee be trained on how to deal with the intake of complaints, as this is required in the US by 21 CFR Part 803.
How medical device complaints are categorized
Essentially, postmarket issues can be placed into one of two buckets. The first type is an "incident-driven" issue. For instance, let's say you receive a report from a hospital that an electrical malfunction has occurred in your surgical ablation system tool. The failure could have led to serious harm or death for the patient. This is an incident-driven issue that requires immediate action.

The second type of issue that arises is one driven by a review of data. For example, while reviewing service records you may notice a trend in repeated failures of your surgical ablation pens under certain conditions, which qualifies as a complaint. That's certainly a reliability problem and falls within the ISO 13485:2016 and FDA definitions of complaints.
How complaints reach companies
You may assume that the majority of complaints get reported via the "contact us" form on a company website or a specific email address posted online. Believe it or not, only 3% of medical device complaints come via these channels. In the medical device world, the telephone still reigns supreme. Nearly two-thirds of complaints are reported by telephone.
Surprised? The reality is that when people experience a problem with a device, they want to talk to a real person about it right now, not submit an anonymous online form/email into a black hole.

In our increasingly impersonal online world, the process of fielding phone calls from angry customers may seem time-consuming and unpleasant, but it's worth it. You WANT people to call you because it gives your team an opportunity to ask questions and dig into the underlying issue. A good service rep – trained to listen, probe, and show empathy – can dilute the venom of an upset customer while gathering the data needed to further investigate the claim.
Take a deeper dive into the Medical Device Complaint Handling
If you are just getting started setting up a vigilance process or are interested in improving the processes at your company, you'll definitely want to check out our intensive 3-day training class on Medical Device Complaint Handling, Event Reporting, and Recall Management. Our experienced team can also help you implement, assess, or improve an existing Postmarket Surveillance and Complaint-Handling Program.
Read the next post in this series: Is That Medical Device Incident Reportable?
Get answers right now. Call

US OfficeWashington DC
EU OfficeCork, Ireland