Feb 06, 2019
Digging In: Do You Have the Data Needed to Support a Successful FDA 510(k) Submission?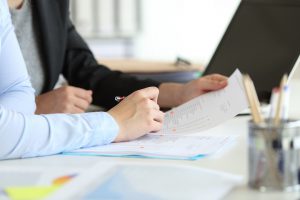 In our first article, we talked about the overall FDA 510(k) clearance process, determining classification, identifying the right FDA product code, and finding suitable predicate devices. In this post, we will focus on how to determine which guidance documents and international standards may be applicable to your device.
TIP: We've combined all three blog posts into a single PDF. Download it here.
So you've done your homework and confirmed that your device must go through the 510(k) process. You know the classification, three-letter product code, and the regulation number, and you've done an exhaustive review of summary documents for competing devices. You have chosen your predicate medical device and are ready proceed. Now what?
First, Familiarize Yourself with the FDA Submission Checklist
If you have never seen a completed 510(k) before, you might be shocked to know that the average submission is nearly 1,200 pages. Many people vastly underestimate the work that goes into a submission, so it's probably not surprising that FDA reviewers initially reject about 30% of all submissions as being incomplete. Several years ago, FDA adopted a Refuse to Accept (RTA) policy to cut down on the time they were wasting reviewing woefully inadequate submissions from medical device companies. Now FDA uses a 50+ point review checklist before accepting any 510(k) for substantive review. You can read about their acceptance criteria in this 86-page tome published by FDA. This publication is lengthy but provides great information, and you should study it carefully before starting your 510(k). The checklist begins on page 18. If a company receives an RTA letter in response to their submission, the company has 180 days to rectify the shortcomings and submit information against the deficiencies.
The next step in the process is determining which data is needed to support your submission. Generally, that supporting safety and efficacy data falls into four buckets.
1 – Bench testing (performance, biocompatibility, electrical safety, sterilization, packaging, sterility, etc.
2 – Clinical studies
3 – Usability studies
4 – Software validation and verification (if applicable)
Sifting Through Applicable Guidance Documents and International Standards
If you have done a good job of reading various 510(k) summaries for your competitors, you should already have an idea of what data may be required. Let's use the example of a cardiovascular blood flowmeter mentioned in our first article and focus on FDA guidance documents first. If you do a quick search of FDA guidance documents and sort using "Medical Devices" and "Cardiovascular Devices," you will find no fewer than 21 guidance documents. Does your device include software? There are another eight guidance documents related to software and cybersecurity. Will all of these guidance documents apply to this cardiovascular blood flowmeter device? Absolutely not, but it is your unenviable job to read through them and determine which ones do apply. Again, if you have done a thorough job reviewing a lot of possible predicate devices, you'll likely see commonality in which specific testing was performed or standards followed.
It should be noted that in addition to the 700+ FDA medical device guidance documents, FDA also recommends the application of international "consensus standards" in many cases. One common example is the IEC 60601 series of electrical safety standards, and the ISO 14971 standard for risk management. The IEC 60601-1 series of standards is for general safety and performance, while the IEC 60601-2-x series applies to specific medical equipment.
Again, as you review possible predicate devices and read their 510(k) summary documents posted on the FDA website, you will discover that many companies disclose the specific testing that was conducted on their product. For example, with regard to the cardiovascular blood flowmeter mentioned earlier, one manufacturer listed the tests performed on their device in their 510(k) summary:
Electrical safety testing
Battery testing
EMC testing
Software validation
Shock/vibration testing
Mechanical validation
Packaging testing
Of course, there are many companies that specialize in performing medical device testing, and you will also want to confer with them and triangulate which specific testing will be needed for your device. Just keep in mind that their job is to sell testing. Trust but verify….
Do We Have to Follow FDA Medical Device Guidance Documents?
Technically no, but guidance documents reflect current FDA thinking on a topic, so you would be foolish to ignore them. In fact, during the RTA checklist review, FDA reviewers will often cite specific references to guidance documents if the company has not applied them. You will run across many "draft" guidance documents in the FDA database, some going as far back as 2007. The word draft is a bit of a misnomer, because people erroneously assume these draft documents are not yet being applied by FDA. However, draft guidance documents are really early versions of guidance documents about which the FDA is still accepting industry feedback. Guidance documents often remain in draft format for many years but are applied during this time.
Keep in mind that FDA does also withdraw guidance documents, so when you are reviewing 510(k) summaries for predicate devices or doing other research and you see specific guidance mentioned, make sure the guidance in question is still in effect. Here's a list of withdrawn CDRH guidance documents.
Want to Continue Learning More About the 510(k) Submission Process?
You're on a roll. Why stop now? In our final blog post, we talk about how the actual 510(k) application is organized, how it should be submitted to FDA, and what to expect after you submit it. You can take a deep dive into this process in our training class on FDA and CE Marking submissions for medical devices. The FDA consulting team at Oriel STAT A MATRIX is also available to help you with FDA regulatory strategy and/or 510(k) compilation.
Get answers right now. Call

US OfficeWashington DC
EU OfficeCork, Ireland