Sep 05, 2022
Drug, Device, or Both? Overview of FDA Premarket Regulation of Combination Products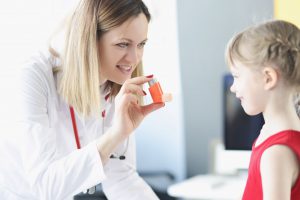 A vaccine in a prefilled syringe. A metered-dose inhaler. A nicotine patch. A drug-eluting stent. These are examples of so-called "combination products" that mix drug, device, and/or biologic. They are among the most closely scrutinized products by FDA, European, and other authorities. While these combination products are subject to overlapping regulatory oversight, their compliance pathway is not always clear-cut. In this article, we will explain the basics of how they are regulated.
Examples of Combination Products
Before we take a look at how combination products are regulated, here are some common examples of products that combine medical devices, drugs, and/or biologics:
Product

Examples

Drug + Device

Syringe prefilled with a drug
Metered-dose inhaler
Transdermal systems
Surgical kits containing devices and drugs
Drug-eluting stent
Contact lens coated with glaucoma drug

Biologic + Drug

Antibody-drug conjugates
Progenitor cells combined with a drug

Device + Biologic

Biological product vials packaged with empty syringes
Vaccine in a prefilled syringe
Gene therapy combined with delivery catheter
Microneedle patch preloaded with biological product
Protein product in an autoinjector

Drug + Biologic + Device

Prefilled syringe containing an antibody-drug conjugate
FDA Regulation of Combination Products
As you probably know, medical devices, drugs, and biologics are overseen by three different agencies within FDA: Center for Drug Evaluation and Research (CDER), Center for Biologics Evaluation and Research (CBER), and Center for Devices and Radiological Health (CDRH). Each of these product types are subject to different FDA regulations and other guidance, as provided below. A group within FDA not mentioned below is the Office of Combination Products (OCP). The OCP does not review premarket applications but instead acts as a liaison with the three FDA agencies noted below and also with industry. The lead center assigned to your product will take on this role.
| | Medical Devices | Drugs | Biologics |
| --- | --- | --- | --- |
| Lead Agency | FDA Center for Devices and Radiological Health (CDRH) | FDA Center for Drug Evaluation and Research (CDER) | FDA Center for Biologics Evaluation and Research (CBER) |
| Applicable Regulation(s) | 21 CFR Part 820 Quality System Regulation | 21 CFR Part 210Â cGMP for Drug Manufacturing, Processing, etc.21 CFR Part 211Â cGMP for Finished Pharmaceuticals | Biological Products Only |
| Guidance Documents | See this FDA page | See this FDA page | See this FDA page |
Compliance Pathway Options
Just because one agency takes the lead in shepherding your application through the process does not mean you only need to comply with a single regulation pertaining to the combination product. Rather, you are required to comply with multiple regulations but do have some flexibility in how you do that. Let's use the example of a single-entity or copackaged drug + device combination product.
OPTION 1: Comply with All Drug and Device Regulations

Drug cGMP Regulations(21 CFR Parts 210 & 211)

+

Medical Device Quality System Regulation(21 CFR Part 820)

OPTION 2:Â Comply with All Drug Regulations Plus Specific Device Regulations

Drug cGMP Regulations(21 CFR Part 210 & 211)

+

These provisions of 21 CFR Part 820:

Management responsibility (820.20)
Design control (820.30)
Purchasing controls (820.50)
Corrective and preventive action (820.100)
Installation (820.170)
Servicing (820.200)

OPTION 3:Â Comply with All Device Regulations Plus Specific Drug Regulations

Medical Device Quality System Regulation(21 CFR Part 820)

+

These provisions of 21 CFR Part 211:

Testing and approval or rejection of components, drug product containers, and closure (211.84)
Calculation of yield (211.103)
Tamper-evident packaging requirements for over-the-counter (OTC) human drug products (211.132)
Expiration dating (211.137)
Testing and release for distribution (211.165)
Stability testing (211.166)
Special testing requirements (211.167)
Reserve samples (211.170)
No doubt you can see how complying with different regulations at the same time could lead to many questions and complexity in complying with each regulation. FDA has addressed those questions in 21 CFR Part 4, Regulation of Combination Products. You'll also want to download this guidance document, Current Good Manufacturing Practice Requirements for Combination Products.
Your Regulatory Pathway Is Determined by the Primary Mode of Action (PMOA)
So which agency takes on the role of lead center? This is determined by the PMOA of your combination product. This means that you need to determine which product – device, drug, or biologic – provides the most therapeutic action or effect. For example, a drug-eluting stent offers significant benefits on its own by opening the artery and increasing blood flow while the drug coating the stent prevents blood clots. In this case, the stent is the most vital component of the combination and has the greatest therapeutic impact in its own right. Thus, drug-eluting stents are overseen by the CDRH. They will oversee and coordinate the premarket application but also contains a review of the drug component to the CDER.
Stents are considered devices, but drug-eluting stents are regulated as combination products. The primary mode of action comes from the stent and, as such, CDRH will be considered the lead agency overseeing its approval. Â
Let's use another example: a metered-dose inhaler. The inhaler device itself delivers a precise dose of medicine aided by a propellent that's ingested into the lungs. Yet, the actual medicine it delivers is also vital. Which one delivers the most benefit? It's the drug, and therefore, the application for this product will be handled by the CDER through a new drug application with a review completed of the medical device inhaler by the CDRH.
Which Mode of Action Takes Precedent?
What if there are multiple modes of action or the modes seem equally important? You have a few options. First, and most obvious, search the FDA 510(k) or FDA Premarket Approval (PMA) database for similar predicates that have already been approved by FDA. Using the database, you will see previously approved devices with associated links to information that may aid in making a determination.
Ask for an RFD Designation if in Doubt
If you're in the early stages of ascertaining the regulatory pathway for a new combination product, you want to make absolutely sure that you get it right from the outset. If FDA disagrees with your primary mode of action, it can have disastrous consequences for your regulatory submission, wasting lots of time and money. If you are truly unable to ascertain the primary mode of action, your best course is to submit a Request for Designation (RFD) application with the Office of Combination Products. There is another process, the Pre-RFD, as it is called, which allows you to get informal nonbinding feedback from the OCP. Here's how to do it. Another option is to email combination@fda.gov with informal questions.
For a formal opinion, you can file an official request through the RFD process for designation from FDA. If you go the RFD route, make sure you provide enough detailed information for OCP to make a decision, because you'll either get a rejection for lack of information (very common) or a binding decision. FDA has published a guidance document titled Principles of Premarket Pathways for Combination Products (January 2022). It provides an excellent overview of the different pathways for device-centric, drug-centric, and biological-centric combination products.
Want to Learn More?
There is so much more to learn about FDA and EU regulations of combination products. Consider our in-depth training course Combination Products: From Regulatory Strategy to Postmarket Surveillance. You'll get an overview of combination products and explore their regulatory challenges. Through exercises and case studies, you will also learn how to identify and apply Good Manufacturing Practices (GMPs) to combination products. Want to keep up to date on global regulations and trends in risk management? Then check out our class on Managing Risks in Combination Products and Drug Delivery Systems.
Get answers right now. Call

US OfficeWashington DC
EU OfficeCork, Ireland