Aug 16, 2021
When Will FDA Resume Medical Device Inspections?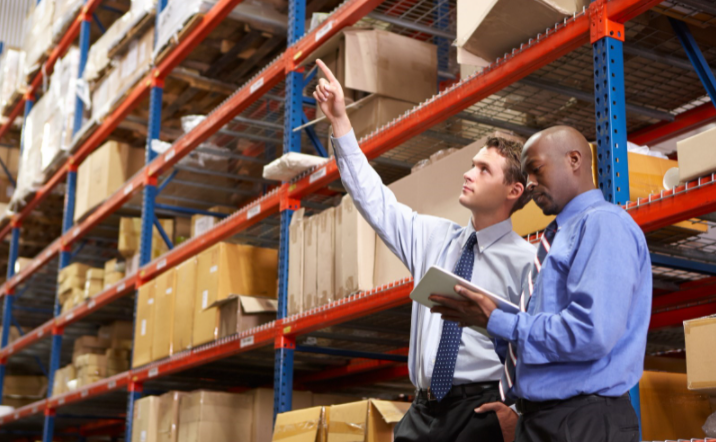 Remember FDA inspections? Yes, we know you've missed them, and chances are extremely high that's because an FDA inspector has not darkened your door since early 2020, likely longer. While virtual meetings are the new normal for many business professionals, it's pretty clear that FDA has begun to transition to live, onsite inspections of domestic manufacturers. But before they can ramp up to full normal inspection operations…
…The FDA Has to Dig Itself Out of a Hole
As you probably know, the FD&C Act mandates that FDA inspections must occur at least every 2 years for manufacturers making Class II and III devices, but can also be triggered by public complaints. You may wonder why this is a problem. Can't FDA just resume inspections where they left off and forget past obligations? Nope. FDA is obligated to conduct these inspections and is facing growing pressure from the US Government Accountability Office (GAO) to resume inspections. In fact, the number of on-site inspections of medical device manufacturers conducted between March 2020 and March 2021 totals fewer than 100, and most of those were done in the US in early March 2020. While FDA has been quietly conducting remote regulatory assessments of device manufacturers, it remains to be seen if these will be used to assess lower-risk manufacturers over the long term or if they are just a short-term fix.
MDSAP Has Somewhat Helped FDA
FDA put a brave face on the inspection backlog situation by noting (see page 6 of the linked file) that they were able to extract some inspectional data through their participation in MDSAP. Here's what they had to say:
"FDA's medical device program participates in the Medical Device Single Audit Program (MDSAP) with other International Medical Device Regulators Forum members. A single regulatory audit satisfies the requirements of multiple regulatory jurisdictions, including the U.S. This participation has continued throughout the public health emergency, and FDA has leveraged MDSAP audit reports in lieu of FDA surveillance inspections. In fiscal year (FY) 2020, regulatory audits were conducted at 2,842 medical device manufacturing facilities and an additional 536 were conducted in FY21 as of March 2021. MDSAP reports have provided valuable information on the quality management systems for domestic and foreign device firms."
Fiscal year 2021 started in October 2020, so those audits were mostly done by the 20+ AOs (auditing organizations) who are accredited to perform MDSAP audits on behalf of the participating regulatory authorities. Their reports are published to a regulatory exchange platform that allows FDA to view them.
Domestic FDA Inspections Resumed on July 1
Recently Jeffrey Shuren, Director of FDA Center for Devices and Radiological Health (CDRH), told Medtech Insight that domestic inspections started up again on July 1, with foreign manufacturer inspections expected to commence on September 1. While FDA may not ramp up to pre-COVID-19 inspection volume for some time, Class II and III device manufacturers really need to make sure that their quality management systems are ready for an FDA surveillance inspection. If you have not done an internal audit lately, now is a good time to do so. Read more about how to prepare know more.
The FDA Inspection Roadmap Going Forward
On May 5, 2021, FDA provided a roadmap on how they intend to tackle the backlog of 2,500+ medical device facility inspections. Here's what FDA had to say in their press release:
"When planning routine surveillance inspections, the agency will prioritize higher-risk establishments. Therefore, a longer interval between inspections will occur for the less high-risk facilities as the FDA adjusts to the impact of the COVID-19 pandemic. This means that postponed inspections will be prioritized based on risk and conducted over a longer period of time, ultimately increasing the amount of time between inspections of certain lower-risk facilities." [emphasis added]
This is not a surprise. "Using a risk-based approach to prioritize inspections is an approach that the Agency has used in the past to address inspectional backlogs," said Kalah Auchincloss, former FDA Deputy Chief of Staff and current Greenleaf Health Executive Vice President and Deputy General Counsel.
Some additional insight is buried in a footnote on page 11 of FDA's roadmap. Keep in mind that this statement applies to food, pharma, medical devices, and other areas overseen by FDA:
"Most, but not all, inspections postponed in FY20 are included in FDA's FY21 planned inspections. Those not carried over may have, for example, been planned for facilities that have gone out of business, which FDA may have been able to confirm without an inspection. Postponed FY20 annual MQSA establishment inspections will be included in FY21, but only for their routine annual inspection. Establishments will not be scheduled for two inspections because of postponement. [emphasis added] Many routine surveillance inspections are based on risk. FDA was able to use remote tools to provide oversight that lowered the relative risk of some establishments. In reassessing the risk-based list for FY21, these establishments may not be included because there may be higher-risk establishments that need to be inspected."
Want to Learn More?
If you're unsure about the current health of your quality management system as it relates to 21 CFR 820 compliance, let the team at Oriel STAT A MATRIX conduct an FDA mock audit to assess your state of readiness for an FDA inspection.
Get answers right now. Call

US OfficeWashington DC
EU OfficeCork, Ireland