Understanding EU MDR Clinical Evidence Required for "Legacy" Medical Devices as Outlined in MDCG 2020-6
June 9, 2020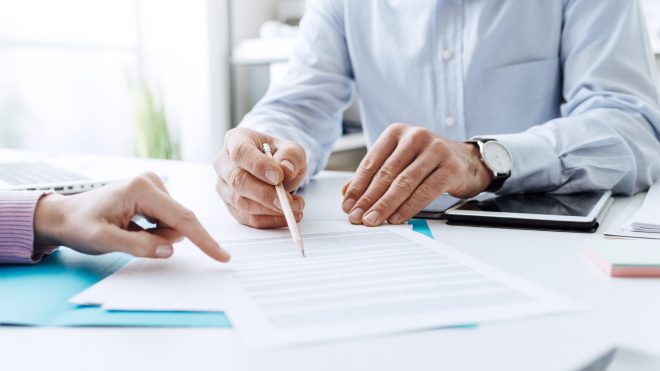 Ever since the release of MEDDEV 2.7-1 rev 4 in 2016 and the publication of the European Medical Device Regulation (EU MDR) in 2017, manufacturers have been coming to grips with the realization that their existing clinical data was not going to cut it in the EU MDR paradigm. Because many manufacturers of legacy medical devices were understandably nervous about how their existing clinical evidence (clinical data + clinical evaluation results) might be viewed during an upcoming MDR Notified Body audit, the Medical Device Coordination Group published guidance document MDCG 2020-6. The guidance provides additional clarity on clinical evidence issues that were not well defined in the EU MDR. This includes a new definition for legacy devices (missing altogether in the EU MDR) and more clarification on what constitutes Well-Established Technology (WET).
TIP: At 8,500 words this guidance document is not recommended for bedtime reading, so make sure you are well caffeinated before digging in. Here are the high points.
"Legacy" Medical Devices and "Well-Established Technology" Now Clearly Defined
Understanding your obligations under the EU MDR starts with understanding what constitutes a legacy device or WET-defined devices in the eyes of regulators and your Notified Body. The term "legacy device" is not directly mentioned in the EU MDR or MEDDEV 2.7-1 rev 4, yet the term is obliquely used to describe devices that already have CE Marking and have also generally been on the European market for a period of time under the MDD. MDCG 2020-6 now clearly defines legacy products "to include all devices previously CE marked under the European Medical Devices Directive 93/42/EEC (MDD) or Active Implantable Medical Devices Directive 90/385/EEC (AIMDD)."  Ok, that's pretty clear. For example, "legacy" does NOT encompass new versions of a legacy device or WET. If your engineering team is contemplating a design change or improvement, you might want to read this to understand the can of worms that "improvement" might open.
Well-Established Technology is mentioned in Article 52 of the EU MDR but is not clearly defined. MDCG 2020-6 section 1.2 adds more clarity and has defined WET as medical devices meeting all of these criteria:
relatively simple, common and stable designs with little evolution;
their generic device group has well-known safety and has not been associated with safety issues in the past;
well-known clinical performance characteristics and their generic device group are standard of care devices where there is little evolution in indications and the state of the art;
a long history on the market.
Therefore, if your device has already been CE Marked, has not undergone "significant" design or manufacturing changes, and meets the four criteria above, your Notified Body may look at your clinical evidence through a different lens during your next audit.
How Much Clinical Evidence Is Enough for Your Notified Body Audit?
Section 4 of MDCG 2020-6 guidance states: "Both the Directives and the MDR require the quantity and quality of clinical data to be sufficient to demonstrate safety, performance and the acceptability of the benefit-risk ratio…and require clinical evidence to be sound and the conclusions derived from this evidence to be scientifically valid." So what exactly does "sufficient" mean? It's not defined in Articles 51 or 61 of the EU MDR. Section 5 of the guidance attempts to add substance to a word that will always be subject to interpretation by saying: "sufficient clinical evidence is understood as the present result of the qualified assessment which has reached the conclusion that the device is safe and achieves the intended benefits." Does that help? We didn't think so.
This might. MDCG 2020-6 goes on to say:
"When it comes to the first MDR conformity assessment of a legacy device the pre-market and post-market clinical data generated for the purpose of MDD/AIMDD can be taken into account. As requirements and guidance developed over time, it is not necessarily the case that the clinical data used for conformity assessment under the Directives is clinical data providing sufficient clinical evidence for the purpose of MDR requirements. Legacy devices which have been placed on the market have been subjected to conformity assessment and therefore are presumed to have been supported by clinical data. Postmarket clinical data together with the clinical data generated for the conformity assessment under the MDD/AIMDD will be the basis of the clinical evaluation process for legacy devices under the MDR."
But why would a device with a long safety record and CE Marked under the European Medical Devices Directive (MDD) or Active Implantable Medical Devices Directive (AIMDD) no longer have enough clinical data to meet EU MDR requirements? According to the guidance, causes might include:
Changes have occurred in the state of the art
Data arising from postmarket surveillance (PMS)may identify new risks or provide additional clarity with respect to indications and contraindications
Devices previously certified under Quality System annexes of the Directive may not have been sampled prior to an application for MDR certification, and the clinical evidence therefore is not subject to Notified Body scrutiny
The MDR introduces new requirements on the use of equivalence, which may reduce the overall volume of data available for demonstration of conformity with the relevant GSPRs
The MDR has a more explicit definition of what constitutes clinical data, which may remove some data sources previously used
So while you can use your existing clinical data, you should also carefully conduct a gap analysis with the General Safety and Performance Requirements (GSPR) of the EU MDR to determine if additional clinical data is needed. As Article 61(1) of the MDR states so clearly: "The level of clinical evidence shall be appropriate in view of the characteristics of the device and its intended purpose." It goes on to say that the manufacturer has the responsibility to "specify and justify the level of clinical evidence necessary."
Acceptable premarket and postmarket sources of clinical data for legacy devices can be found in section 6.2 of the guidance.
Article 2(51) of the EU MDR defines clinical evidence as: "clinical data and clinical evaluation results pertaining to a device of a sufficient amount and quality to allow a qualified assessment of whether the device is safe and achieves the intended clinical benefit(s), when used as intended by the manufacturer."
Claiming Equivalence? The Rules Are Tighter Now
Companies selling devices compliant with 93/42/EEC have long used existing scientific literature and equivalent device statements in their CERs. The purpose of doing so is to avoid having to conduct redundant pre- or postmarket clinical studies that prove safety and performance. However, the very definition of "equivalent" was not specified in the Medical Device Directive (93/42/EEC), leaving much room for interpretation.
Under the European MDR, there is now clear text stating that clinical data being leveraged by an organization must be for an equivalent or similar device. While the EU MDR does not define parameters for determining equivalence, the guidance document MEDDEV 2.7/1 rev 4 has distinctly identified criteria for evaluation of an equivalent device to be used as clinical evidence. You can read more on this topic here.
Expect Your Postmarket Surveillance to Get a LOT More Scrutiny
If you were expecting a free pass on postmarket surveillance requirements, we are sorry to burst your bubble. The guidance makes clear that legacy devices are not exempt from the additional postmarket requirements in the EU MDR. For example, if you have traditionally used complaint or incident reporting data as a core element of your clinical evaluation report, Section 6.3 of the guidance states that this "cannot generally be considered sufficient to provide proof of safety." Thus you should only rely on this in cases where your clinical investigations or PMCF studies are not considered to be appropriate.
And Regardless of Your Device Track Record, You'll Need to Conduct Postmarket Clinical Follow-Up (PMCF) Studies…
You've probably heard the favorite mantra of the financial services world: "Past performance is no guarantee of future results." The crafters of the EU MDR surely took this saying to heart when they determined that even the most well-established medical technologies might need to initiate PMCF studies now to continue demonstrating their device's safety and performance. If you've been marketing a device for decades, you might see this as a bureaucratic overreach.  Regulators see it as a method of ensuring that manufacturers do not become complacent. Here's what the guidance has to say: "When assessing the conformity of legacy devices under the MDR, it is important to verify whether PMCF studies considered necessary under the MDD/AIMDD (and where applicable, during the transition period, under the MDR), have been appropriately conducted, and results are taken fully into account for in the clinical evaluation for the conformity assessment under MDR." Again, section 6.2.2 of the guidance talks about acceptable postmarket sources of clinical data.
You'll want to take a careful look at MEDDEV 2.12/2 guidance on PMCF studies because after doing so you may come to the conclusion that new data needs to be generated prior to your next audit.
It's Not Just About Risk – Make Sure You Also Evaluate the Benefits of Your Device
Section 7.4 of ISO 14971:2019, the newly updated risk management standard, asks you to assess whether the medical benefits outweigh the residual risks of your device. Likewise, section 6.5 emphasizes the need to do an analysis of your clinical data to ensure that you have adequately evaluated the clinical benefits of your product along with residual risks. Many manufacturers have not done any analysis of benefits as part of the risk management process, as this was previously not defined in ISO 14971. In fact, it was only in late 2016 that FDA issued a guidance document on this topic.
If You Can't Generate Adequate Clinical Evidence…
For various reasons you may conclude that you simply cannot meet the clinical evidence requirements set forth in the EU MDR or this guidance document. What should you do? Well the guidance is quite clear that if you don't have enough supporting clinical evidence to support your device intended purpose – including indications and claims – you'll need to narrow the indications for use statement and/or intended purpose until it is supported by clinical evidence. That's clearly not a very desirable option, but neither is the prospect of generating more clinical data.
Still Confused? We Can Help.
Don't worry; making sense of the clinical requirements found in MEDDEV 2.7-1 rev 4, the EU MDR, and a growing body of guidance documents is daunting for even the most seasoned regulatory professional. Our team of European medical device regulatory experts focuses on helping companies meet the EU Medical Device Regulation and associated clinical requirements. Regardless of your situation, we can perform a detailed EU MDR gap analysis to give you a clear sense of where you are now and where you need to be. It's our goal to make sure you're prepared for your next Notified Body audit.