Nov 30, 2016
The Medical Device Single Audit Program (MDSAP): What You Need to Know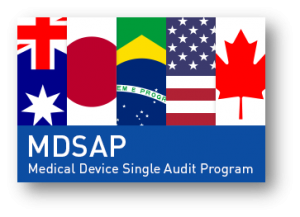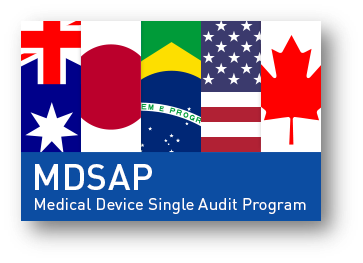 What Is MDSAP?
The Medical Device Single Audit Program – or MDSAP – allows a single regulatory audit of a medical device manufacturer's quality management system to satisfy the requirements of multiple regulatory authorities (RAs). Five RAs: Australian Therapeutic Goods Administration (TGA), Brazil's Agência Nacional de Vigilância Sanitária (ANVISA), Health Canada, MHLW/PMDA (Japan), and the US Food and Drug Administration (FDA) participated in a three year MDSAP Pilot which concluded in December 2016. These RAs will continue to participate in MDSAP as the program moves into its operational phase starting January 2017, with Health Canada making a full transition from the Canadian Medical Devices Conformity Assessment System (CMDCAS) to MDSAP.
The European Commission and the World Health Organization were observers of the program, and they participated on the regulatory council and in subject matter expert groups.
MDSAP Background
MDSAP was developed by the International Medical Device Regulators Forum (IMDRF) to address the rapid innovation that has resulted in more sophisticated devices that require greater regulator expertise to monitor. MDSAP also addresses the exploding global trade in the medical device sector. For example, in 2015, FDA-regulated products accounted for about 10% of all imports into the US, arriving from more than 300,000 facilities in 150 different countries.
IMDRF's goal for developing a single audit model was "[t]o promote greater alignment and flexible use of regulatory resources through work-sharing and mutual acceptance among regulators while respecting the sovereignty of each authority."
How Does MDSAP Work?
MDSAP uses recognized third-party auditors – auditing organizations (AOs) – to conduct a single quality management system audit that satisfies the requirements of multiple regulatory authorities. The MDSAP Pilot covered the requirements of ISO 13485:2003 plus Good Manufacturing Practice (GMP) requirements for each applicable regulatory authority. For example, for the US, the GMP requirements of 21 CFR 820 were addressed; for Brazil, the GMP requirements of RDC ANVISA 16/2013 were applied. Manufacturers only needed to comply with the regulations from the jurisdictions where they sell their products.
Participation in the MDSAP Pilot was voluntary, and device manufacturers chose which regulatory authorities would receive the MDSAP audit report, from just one to all five countries. In addition, manufacturers chose their own AOs, and they paid for the AO's services. MDSAP has added ISO 13485:2016 requirements to the audit model, and it will continue as a voluntary program – with the exception of Canada, where starting in 2019 manufacturers selling in Canada will be required to have a valid MDSAP certificate.
What Does an MDSAP Certificate Represent?
The MDSAP certificate indicates that a manufacturer complies with the regulatory requirements for the markets defined in the certificate. The certificate does not represent marketing authorization, nor does it require any regulatory authority to issue a marketing authorization or endorsement to the device manufacturer.
Potential Benefits of MDSAP for Medical Device Organizations
Device manufacturers that choose to participate in MDSAP may expect:
Fewer regulatory audits
More predictable audits and outcomes through:

Using a standard MDSAP audit model
Grading of nonconformities using objective criteria to characterize the significance of the finding(s)
Reporting of audit outcomes using a standard report template
Monitoring of the AOs by the participating regulatory authorities

More efficient marketing authorization applications in countries where a quality management system audit is a prerequisite
Will MDSAP Succeed?
Global access to safe, high-quality devices requires continued work toward harmonizing requirements and audit approaches across the globe. Manufacturer participation, however, is the key to MDSAP's success, and it is too early to tell how many manufacturers will join.
Need to Audit to MDSAP?
Then take our Internal Auditing to MDSAP class. Designed for experienced auditors, participants learn how to apply MDSAP's process-based audit approach and align your current internal audit program to the MDSAP requirements. You will also take a detailed look at country-specific requirements for the five MDSAP participant markets.Â
We can also help you assess the benefits of participation, perform a gap assessment of your quality system against MDSAP, align the internal audit program to the MDSAP model, and design and implement any needed process changes.
Get answers right now. Call

US OfficeWashington DC
EU OfficeCork, Ireland