Feb 21, 2023
Europe's New Plan to Relieve the EU MDR Traffic Jam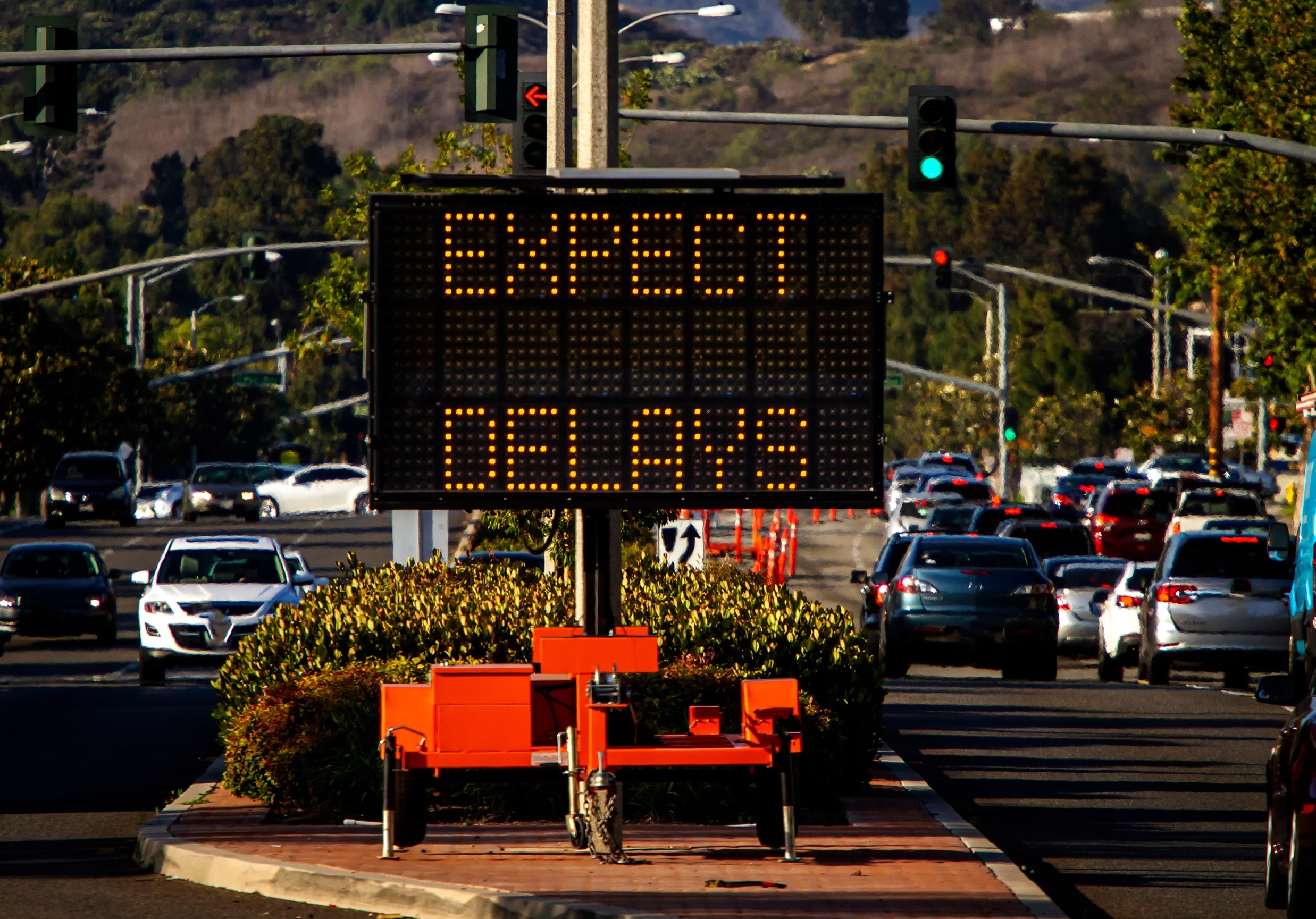 Manufacturers holding valid CE Marking certificates issued under the previous Medical Devices Directive (MDD 93/42/EEC) dont seem to be in a panic to get EU MDR certification. And who could blame them? The EU MDR imposes strict new requirements, and many manufacturers want to take full advantage of more lenient requirements that were commonly experienced with MDD CE certification. Most manufacturers are biding their time until their existing, valid CE certificates expire.
The European Commission and Notified Bodies have not done a particularly good job of warning manufacturers of the growing European traffic jam. Yes, countless articles have been written including by us about the capacity limitations of the small pool of EU MDR-designated Notified Bodies. But until TEAM NB (the European Association of Notified Bodies) published their survey of members in October 2022, nobody really knew how snarled that traffic jam had become. As of October 2022
Valid MDD/AIMDD CE certificates:

22,800

Number of certificates that expire in first five months of 2024: 17,100
Number of EU MDR CE certificates issued as of October 2022: 2,000
Number of EU MDR CE certificates already submitted but in review: 8,100
Time required, on average, to get EU MDR CE certification after NB submission: 13-24 months
And those numbers are just from TEAM NB!
If you can imagine four lanes of traffic merging into one lane in a construction zone, thats what was scheduled to happen later this year and in early 2024 as thousands more medical device manufacturers submit last-minute EU MDR applications. Most renewed their MDD/AIMDD certificates before the original May 2021 EU MDR deadline but, even so, all MDD/AIMDD CE certificates were set to expire by May 2024, even though they might have otherwise had 1-2 more years of validity on their 5-year MDD/AIMDD certificate. Since 75% of valid MDD certificates expire in the first five months of 2024, its plain to see that the European Commission has a big problem caused by:
Much tougher EU MDR requirements compared to MDD, which led to
Manufacturer procrastination/struggles to comply with EU MDR, which further encouraged
Manufacturers to renew existing MDD certs, most of which expire in 2024.
MDD Certificate Validity Has Been ExtendedBut Theres a Catch
In an extraordinary (but sensible) change of heart, EU authorities have moved to avert full-scale gridlock by extending the EU MDR transition periods, although by caveat adding a few other requirements.
This is a way to allow devices CE certified by MDD/AIMDD, which have good safety records, to stay on the market longer while manufacturers continue moving toward full compliance to EU MDR and/or await issuance of their EU MDR CE certificates.
Legacy Device Classification Under the
MDD or AIMDD
Deadline to File EU MDR Application With Notified Body + Comply With MDR QMS Requirements
>
Deadline to Establish a Contract with a Notified Body for a Conformity Assessment (to Take Place Within the Specific Transition Period Extension)
>
Full Compliance With EU MDR 2017/745
No Later Than:
Class I
(sterile/measuring)
Class IIa
Class IIb non-implantable
May 26, 2024
>
September 26, 2024
>
December 31, 2028
Class IIb implantable*
Class III
>
December 31, 2027
Class III custom implantable
>
May 26, 2026
*Except sutures, staples, dental fillings, dental braces, tooth crowns, screws, wedges, plates, wires, pins, clips, and connectors.
Even after looking at this table you may have some questions. We've tried to answer the most common ones below.
Can we make some changes to our device during this transition period?
If you make a change that is considered significant it will trigger automatic compliance with the MDR (just as before), thus requiring conformity assessment to the regulation. There has been no change to this rule. What is considered significant? We have a great article explaining that Know More.
If my MDD certificate expires on May 24, 2024, and I have a contract with my Notified Body, what does that mean?
It means that the MDD certificate validity is extended to 2026, 2027, or 2028, depending on the device classification (see table above). There is no renewal process that will occur with the MDD certificate, and as long as there are no significant changes, the device may continue to be marketed through the transition period extension until a new EU MDR certificate is obtained.
What if I do not have an existing MDD certificate?
Any new product placed on the market after May 2021 will still need to go through conformity assessment of the EU MDR. There are no transitional provisions or extensions for products that were not CE Marked and legally placed on the EU market by May 26, 2021.
What if our devices have a different classification under MDD than they will have under EU MDR?
Devices that will be up-classified under EU MDR and that were placed on the market before May 26, 2021 but did not require the involvement of a Notified Body under the MDD may be placed on the market until December 31, 2028. Example: reusable surgical instruments.
What if our current MDD certificate expires before our EU MDR certificate is issued?
If your device has an MDD or AIMDD certificate thats valid up to May 25, 2024 and is not expired, those devices may continue to be marketed under the following conditions:
The manufacturer has signed a conformity assessment contract with a Notified Body before the date of expiration of the current certificate and the manufacturer has carried out conformity assessment procedures according to Article 97 of the EU MDR. In addition, all QMS requirements of the EU MDR must be followed for any device.
OR
A national Competent Authority has allowed a derogation (exception) from conformity assessment procedures under Article 59 of the MDR.
AND
No significant changes have been made to the device as specified in Article 120 of the EU MDR.
Also, if you qualify as a small-/medium-sized enterprise and your Notified Body has not yet been designated to the MDR, you can request an exception if you can demonstrate that you've taken efforts to apply to several Notified Bodies but have not been able to get one to take you on as a new client.
Does the one-year sell off provision still apply?
The sell off provision that's found in Article 120(4) of the EU MDR has been removed. This would have required that all devices with MDD CE certificates be removed fully from the European market no later than May 26, 2025. This sell off provision has also been removed from the EU IVDR.
Who is responsible for PMS if/when we change our Notified Body?
After you ink a contract with your new Notified Body no later than September 26, 2024, that Notified Body will then be responsible for market surveillance of your legacy and new devices. There will need to be an agreement in place with your new Notified Body and ideally your old one as well.
In conclusion, in May 2027 fully six months before most companies have to comply with the EU MDR for the first time the European Commission is scheduled to do a comprehensive reevaluation of the EU MDR. Lets get this party started. . . all over again!
Want to Learn More About the EU MDR?
Oriel STAT A MATRIX offers training and consulting for all things EU MDR. Consider our in-depth EU MDR implementation class or our EU MDR auditor training. Perplexed by technical documentation requirements? We have you covered with this CER class. If you need more specific help, our EU MDR consultants are at your service.
Get answers right now. Call

US OfficeWashington DC
EU OfficeCork, Ireland